Biker gang shootout leaves two members dead.
The incident took place in a bar parking lot in Knoxville, Tennessee.
Two people are hospitalized with gunshot wounds.
Biker gang brawl. Two members of rival motorcycle gangs were killed in a shootout that took place in the parking lot of a bar in Knoxville, Tennessee, according to Publímetro and the AP.
Knoxville police say a preliminary investigation has determined that an Outlaw Motorcycle Club member and a Pagans Motorcycle Club member were killed in a shooting outside Hatmaker's Bar & Grill on Friday night.
HOW DID THE INCIDENT HAPPEN?
Another member of the Outlaws and one of the Pagans were hospitalized with gunshot wounds that are not life-threatening, according to the preliminary report issued by the authorities after the first investigations of the bloody event.
Another man of unknown affiliation went to a hospital with at least one gunshot wound that was also not life-threatening. No suspects had been arrested or identified as of Saturday afternoon. The police also did not identify the people who were shot.
The post 'It rains' shots during fight between motorcycle gangs, there are two dead appeared first on Mundo Hispánico.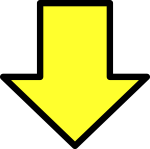 Related post