Trump says he will skip the primary debates.
He's ahead in the race.
Instead he will do an interview with Tucker Carlson.
Former US president Donald Trump made a surprising announcement.
On Sunday he confirmed that he will not participate in the first GOP presidential primary debate.
The debate is scheduled for Wednesday evening and this isn't the only one Trump plans to skip.
Trump also announced he won't attend any of the primary debates.
Trump announces he will skip GOP presidential primary debates
According to The Associated Press, on Sunday, August 20, Trump confirmed the news.
He posted on Truth Social that he will skip the first Republican presidential primary debate.
He will also not attend any of the other debates, according to his post.
«The public knows who I am & what a successful Presidency I had,» he wrote over the weekend.
Trump is ahead in the polls
The former president says he is ahead in the polls and doesn't need to participate.
«THE THEREFORE I WILL NOT BE DOING THE DEBATES!» He emphatically continued in his post.
However, the AP has indicated that Trump's spokesman has not clarified whether he plans to boycott all primary debates or only those already scheduled.
Previously, Trump had expressed little interest in debating the other Republican candidates.
The other candidates are far behind Trump in the polls
In the past, Donald Trump has said he saw little advantage in joining his Republican rivals on stage in Milwaukee.
This is because he has maintained an impressive lead in the polls so far.
«Why would I allow people at 1 or 2% and 0% to be hitting me with questions all night?» he said in a June interview with Bret Baier.
Fox News host Bret Baier will moderate the debate on August 23.
An interview with Tucker Carlson
According to AP, the former president is planning his own counter-programming for the debate.
He will be doing an interview with former Fox host Tucker Carlson, who now has a show on social media.
Carlson was seen at Trump's golf club in Bedminster, New Jersey, before the announcement, according to an anonymous source.
While the New York Times reported on Saturday that the interview that will be broadcast on Wednesday has already been recorded.
Other alternatives for Trump
While the New York Times reported the existence of the interview with Tucker Carlson, Trump's spokesman has not confirmed this.
Steven Chung, declared: «We cannot confirm or deny — stay tuned.»
The AP notes that the idea had been one of several alternatives that Trump had raised in conversations in recent weeks.
Trump has also said he would consider attending at the last minute or even sitting in the audience and making comments on Truth Social.
Candidate reactions
It's been reported that Trump and his team have not notified the Republican National Committee of their plans.
Meanwhile other candidates have already given statements in this regard, such as former New Jersey governor Chris Christie.
He has accused the former president of not having «the guts to show up» and called him a «coward» if he does not.
While a PAC that supports DeSantis stated: «We can't afford a candidate that is too weak to debate.»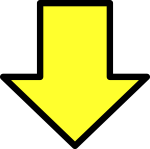 Related post