Eduardo Verástegui is making headlines for his controversial film Sound of Freedom.
Now Donald Trump wants him to run for president of Mexico.
What did he say?
Eduardo Verástegui premiered his film Sound of Freedom, starring Jim Caviezel, who famously played Jesus in The Passion of the Christ. Now former President Donald Trump has made a surprising declaration.
MundoNow invites you to listen to Óyenos Audio's Ángeles en tu Mundo podcast. Host Geovana Aispuro, an angelologist experienced with these light energies, will guide you to heal your emotional blocks through deep meditations that will immerse you in the heavenly world.
LISTEN TO THE NEW ÁNGELES EN TU MUNDO PODCAST BY CLICKING ON THE IMAGE
THE SUCCESS OF SOUND OF FREEDOM
In the midst of the box office boom of Barbie and Oppenheimer, an independent film has shaken the industry in the United States. Sound of Freedom, based on true events, is about child trafficking.
The film will be be distributed in Mexico by A Contracorriente, which has announced it will premiere in theaters on October 11. Eduardo Verástegui directed the controversial movie.
TRUMP WAS SURPRISED BY THE FILM
Donald Trump attended one of the screenings of the film Sound of Freedom, produced by the actor and far-right activist Eduardo Verástegui. Trump personally congratulated Verástegui and even said he should be president of Mexico.
According to SDP Noticias, Donald Trump said the director of the successful film should run for president in his country. "It was incredible, possible president (Eduardo Verástegui). Making this movie, the best in the world, I think it's comparable to becoming president of Mexico, right? So we just want to thank everyone.»
A PRAYER FOR MEXICO
The film has managed to rake in $125 million in the United States alone and Angel Studios is already planning international expansion into countries such as Spain, Canada and several in Latin America.
After showing his film in Washington to Republican congressmen and senators, Eduardo Verástegui said a rosary «for Mexico» with Jim Caviezel, perhaps as a step towards launching his political career. The actor has always claimed to be a faithful Catholic.
EDUARDO VERÁSTEGUI WAS ACCUSED OF FRAUD
Last year, in the United States, the actor and director was criticized for his ties to the American ultra-right and for, according to Chisme no Like journalist Javier Ceriani, defrauding his followers through his foundations.
«We carried out an entire investigation with a route that led us to Eduardo Verástegui and his foundation, Manto de Guadalupe, and we found that he has the same modus operandi as that of a fraudster,» Ceriani said. He also accused the actor of using the money to finance his film projects: «He asks all his victims for $500,000, they have not seen their money back.»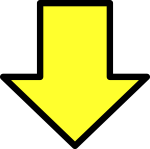 Related post