Donald Trump vowed to eliminate birthright US citizenship.
He says he will do this if he's elected president in 2024.
A lawyer talked to MundoNow about whether it could happen.
TRUMP VOWS TO ELIMINATE BIRTHRIGHT US CITIZENSHIP! As he runs for president in 2024, Donald Trump has made yet another controversial announcement. He is threatening to strip children of undocumented immigrants of their citizenship.
Trump announced a series of proposed restrictions on legal immigration, such as banning immigrants from Muslim-majority countries and cancellation of the DACA program, which protects immigrants who came to the country as children.
DONALD TRUMP VOWS TO ELIMINATE BIRTHRIGHT US CITIZENSHIP
As he campaigns for president in 2024, Donald Trump has proposed eliminating birthright US citizenship for children of immigrants.
Although some may think this sounds crazy, lawyer Jonathan Shawn tells MundoNow that it is possible there is a legal way to do this, drastically changing US immigration policy.
How could Trump eliminate birthright citizenship?
Before explaining what Trump would use as the basis for this change, the immigration lawyer recalls that this is not the first time that the former president has proposed such a change. When he was in the White House he, «said the same thing about taking away the opportunity to be citizens at birth within this country.»
Shawn says that although «it sounds crazy, there are countries in the world that do not offer citizenship to those who are born within their territory.» That legal precept used in other parts of the world could be used as an example by Trump to achieve his purpose. But what would he have to do?
Would it have to approved by Congress?
«His proposal could reach the United States Congress, and it could vote to amend the Constitution,» says Jonathon Shaw. However, he explained that this is very unlikely because it would be nearly impossible to get enough votes to pass.
«But that it is really going to happen… I think that is impossible. I don't think even he believes that it's realistic, that it's really going to happen, because there's always been that rule, that rule in the United States. I believe that the Republicans will not get there,» the lawyer said.
Should undocumented immigrants be worried?
The truth is, in the Republican primary race, Donald Trump and Ron DeSantis, are in open competition to see who can be tougher against immigrants.
«Simply, Donald Trump is saying this because now he has competition, which is DeSantis, and he has to be tougher against immigrants,» in order to win Republican votes, he concluded.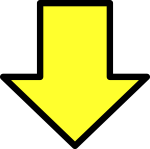 Related post