Ron DeSantis officially announced he's running for president in 2024.
His Twitter announcement had some major technical snafus.
Donald Trump mocks DeSantis.
After Ron DeSantis officially announced he's running for president in 2024, Donald Trump spoke out and mocked the Florida governor on social media.
Former president of the United States, Donald Trump, took to Truth Social to lash out at the current governor of Florida. After DeSantis had major technical difficulties on his campaign launch with Elon Musk, Trump did not miss the opportunity to troll him.
Trump mocks Ron DeSantis after glitchy campaign launch
On Truth Social, Trump expressed his views on Ron DeSantis: «I would like to personally congratulate «Rob» DeSanctimonious for finally announcing that he will be entering the race for President of the United States,» he began.
«Hopefully he will get the full experience of being attacked by the Marxists, Communists, and Radical Left Lunatics of our Country, without which he will never know the kind of job he's doing. These Lowlifes & Misfits are much worse than the leaders of hostile foreign countries. They must be soundly defeated to MAKE AMERICA GREAT AGAIN!"
Ron DeSantis runs into technical problems on Twitter
DeSantis launched his campaign on the afternoon of Wednesday, May 24 with Elon Musk on Twitter Spaces. He ran into major technical problems.
They began with a delay of thirty minutes, in addition to the fact that at times the transmission was cut off and people were dropped from the transmission.
Trump doesn't hold back
On Truth Social, Trump mocked the debacle with Ron DeSantis and Elon Musk. While the governor of Florida sought to launch his campaign through Twitter Spaces, he did not count on the technical problems.
«Wow. The DeSanctus TWITTER launch is a DISASTER!, Donald Trump began. «His whole campaign will be a disaster. WATCH!"
«Not ready for the job»
Spokeswoman for the pro-Trump Make America Great Again Inc. political committee, Karoline Leavitt issued a statement, expressing that DeSantis' glitchy launch demonstrate that he is not ready to run for president in 2024.
«Ron DeSantis' failed campaign ad is another example of why he's not ready for the job,» Leavitt said in the statement, according to NBC News. «The stakes are too high, and the fight to save America is too critical to bet on a rookie who clearly isn't ready for prime time.»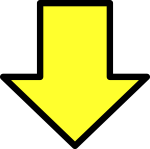 Related post