Rudy Giuliani surrenders to authorities.
He's accused of attempted election fraud.
He was released on $150,000 bail.
Former New York mayor, Rudy Giuliani, who faces charges alongside former President Donald Trump, surrendered himself to Georgia authorities on Wednesday.
Giuliani, along with 18 others, including Trump, is accused of attempting to manipulate the outcome of the 2020 presidential election in Georgia.
Prior to turning himself in, his legal team held a meeting at the Fulton County District Attorney's office in Georgia, under Fani Willis.
The purpose of the meeting was to negotiate the conditions for his release on bail, which was ultimately set at $150,000.
RUDY GIULIANI'S ARREST
Following this meeting, Giuliani proceeded to the Fulton County Jail in Atlanta, Georgia, where his fingerprints were taken.
In addition to having a mug shot taken, he paid his bail and was released from custody.
«I am very, very honored to be involved in this case because this case is a fight for our way of life,» stated the former New York mayor.
«Not just an attack on me»
The indictment of Giuliani and the other 18 individuals, including Donald Trump himself, has further stirred the already turbulent waters of American politics.
In his statements to the press, Giuliani insisted that this situation wasn't just about him, Trump, or the others named, but rather, an assault on the American people.
«This indictment is a travesty. It's an attack on — not just me, not just President Trump, not just the people in this indictment, some of whom I don't even know,» he told the media.
«[T]his is an attack on the American people,» he said as he left prison.
Claims of political persecution
Giuliani maintained that if this could happen to him, it could potentially happen to anyone.
«I am facing persecution for fulfilling my duty as an attorney, defending an American citizen,» Giuliani told the media.
«Five other attorneys are also being charged. This should make it evident that this is an assault on the Constitution,» he underlined, according to EFE.
The Giuliani-Trump case serves as a stark reminder that no individual, regardless of their social standing or political influence, stands above the law.
Giuliani's arrival created a stir
Giuliani's arrival in Georgia has generated significant media anticipation, according to EFE.
His landing at the Atlanta airport via a private plane was broadcast live on CNN.
His surrender to Georgia authorities comes after two other individuals among the 19 defendants had already reported to the Fulton jail earlier in the week.
Trump turned himself in on Thursday. The former president issued a statement, referring to the situation as a «witch hunt».
What are the allegations?
All the defendants are facing charges of conspiring to alter the outcome of the 2020 election in Georgia.
They are alleged to have employed various tactics, including exerting pressure on officials responsible for certifying election results.
There were also alleged attempts to obtain election data from a rural county in the state, according to the charges.
The relationship between Giuliani and Trump has been closely scrutinized recently, given their endeavors to overturn Trump's defeat in 2020.
What was Giuliani's role?
Specifically, Giuliani is accused of participating in a scheme involving 16 Georgia Republicans, who were intended to serve as substitute electors for the state.
This strategy aimed to influence the Electoral College's selection of the US president, seeking to reverse the election outcome in favor of Trump.
This was despite Democrat Joe Biden's narrow victory in Georgia, according to the investigation.
The system in the United States doesn't rely solely on popular vote, but rather employs an indirect process.
In this approach, members of the Electoral College in each state cast votes based on the popular vote.
An unrelenting struggle
Giuliani emerged as a prominent figure in Trump's attempts to challenge election outcomes across the nation.
One defining moment reflecting this role was a press conference where he alleged fraud, shortly after the election.
It took place outside a crematorium and a sex shop near Philadelphia.
This event unfolded adjacent to a small landscaping business named Four Seasons Total Landscaping, mistakenly chosen by his team instead of the upscale Four Seasons hotel chain, according to EFE.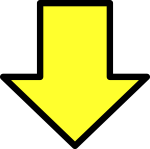 Related post