South Korean trot singer Haesoo dies.
Haesoo was found dead inside her home.
Authorities believe her death was a suicide.
Popular South Korena trot singer Haesoo dies. On Monday, May 15, the performer's representative confirmed the news of her death through an official statement according to Soompi.
The outlet dedicated to reporting on South Korean culture, including K-pop and K-drama, reported the tragic news of Haesoo's death. They stated that her death may have been a suicide, like that of other singers in the Korean music industry.
Trot singer Haesoo dies by apparent suicide
A representative of the trot singer confirmed Haesoo's death on social media. They released a statement for her fans.
"We are sorry to have to convey such heartbreaking and sad news. On May 12, Haesoo left our side and became a light in the vast ocean. Haesoo was a warm person who knew how to give love to those around her, share affection, and receive it. Her bereaved family, as well as her acquaintances and colleagues, mourn her with a heavy heart after being informed of the sudden and sad news.»
Haesoo was 29
According to Soompi, the singer died at the age of 29 at her residence on Friday, May 12. They indicated that Haesoo would have a private funeral according to the wishes of her family.
"In accordance with the wishes of the grieving family, the funeral will be held quietly and in private. We urge you to refrain from spreading speculation, malicious reports and rumors so that the grieving and deeply saddened family can mourn and peacefully bid the deceased goodbye. We express our condolences on the last remaining trip of the deceased," the statement concluded.
Fans say goodbye
In addition to having debuted as a trot singer in 2019, Haesoo also performed as an actress on the shows Immortal Songs and Boss in the Mirror. People immediately commented about her death online.
"My condolences go out to the family and friends. The agency must take good care of its artists.» «There are many celebrities who unfortunately did not even reach thirty.» «May her soul rest in peace, my condolences to her family, friends and relatives.» «Condolences to her family, friends and fans. May she rest in peace.» «It breaks my heart to see beautiful young people like her leave too soon,» some commented on a Tweet from Koreaboo.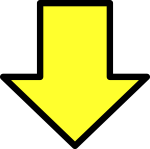 Related post