Major traffic issues continue after I-95 collapse in Philadelphia.
Investigators are looking into what caused the catastrophe.
New details are released.
Motorists in Philadelphia endure longer commutes Monday after an elevated section of I-95 collapsed as a result of damage caused by a fire involving a tanker truck carrying combustible materials.
The fire has forced an indefinite closure of a busy segment of the main highway that runs along the eastern coast of the United States. Officials warn of traffic nightmares and gave advice on potential detours, urging drivers to prepare for longer travel times.
Major traffic problems after I-95 collapse in Philadelphia
"This is really going to have a ripple effect throughout the region," Jana Tidwell, a spokeswoman for the American Automobile Association (AAA) warned on Monday. She advised people to avoid peak travel times, according to The Associated Press.
Tidwell also anticipated that drivers will incur additional costs: «More gas, more wear and tear on their cars, additional tolls, in terms of having to leave Pennsylvania for New Jersey and then back to Pennsylvania.»
Transportation authorities warned of major delays and street closures
The Southeastern Pennsylvania Transportation Authority announced that it has put three additional morning and afternoon trains into operation on its Trenton line as well as adding capacity to regularly scheduled lines during peak hours «to help meet the travel needs of the city and the region» after the collapse.
Transportation authorities warned that there are likely to be massive delays and street closures. They urged drivers to avoid the area in the far northeast of the city. They added that the tanker truck was carrying a petroleum product that could have been hundreds of liters of gasoline.
Runoff from the fire or perhaps ruptured gas lines caused underground explosions
It took firefighters about an hour to get the blaze under control. The northbound lanes of I-95 were gone, while the southbound lanes were «compromised» due to heat generated by the fire, Philadelphia fire chief Derek Bowmer said.
Runoff from the fire or perhaps ruptured gas lines triggered underground explosions, added Derek Bowmer, Philadelphia's fire chief. However, authorities continue to study possible causes.
President Biden has been informed of the incident
President Biden, has been informed of the incident and members of his team have been in contact with the Governor of Pennsylvania, Josh Shapiro and Philadelphia Mayor Jim Kenney to offer help, White House spokeswoman Karine Jean-Pierre tweeted.
The damaged highway serves as a link between major cities on the US East Coast and is used by millions of Americans every day. The highway goes from Miami, Florida to Maine.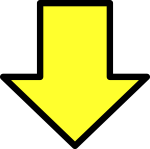 Related post