Tini Stoessel is known in the music world as TINI.
The singer shows off her bikini bod on social media.
She is the girlfriend of Argentine soccer player Rodrigo De Paul.
Rodrigo De Paul, in addition to being a great soccer player and having played with the Argentine team in the 2022 World Cup, has a great girlfriend. Her name is Tini Stoessel and she is a successful singer.
Tini Stoessel, better known as TINI, is a singer born in Argentina. She has built a successful music career.
Singer Tini Stoessel is also Rodrigo De Paul's girlfriend
Singer Tini has managed to conquer the heart of Argentina and the world. At only 25 years old, she has a successful music career.
Tini as more 22 million monthly listeners on Spotify, while she has more than 20 million followers on Instagram, making her one of the best-known faces of Argentine music.
Tini was born in Argentina, just like Rodrigo De Paul
According to CMTV, Martina Stoessel, also known as Tini, is a singer, actress and composer born on March 21, 1997 in Buenos Aires. That's also where the love of her life, Rodrigo De Paul, was born.
Tini began acting as a child when, at the age of 10, she nabbed a supporting role in the successful series Patito Feo.
Tini made her film debut in 2016
Tini starred in the TV series Violetta, then, in 2016 the singer made her big screen debut in a project related to her 2012 starring role.
Four years after appearing in Violetta, a film called Tini: El Gran Cambio de Violetta was released, it capped off Violetta and Tini's series.
Tini's music debut

Tini said goodbye to acting and made her music debut with her self-titled album. Tini was released on April 26, 2016. The singer gradually became a heavyweight in Argentina and released a single with María Becerra entitled Miénteme.
The video has more than 495 million views on YouTube since it was released in 2021. It is one of her most successful projects.
Tini dated Sebastián Yatra before she met Rodrigo De Paul
Tini began dating Sebastián Yatra in 2019 and made it official when they kissed on the Luna Park stage in Buenos Aires. However, their love did not last long. A year later they broke up.
Tini met the Atlético de Madrid player, Rodrigo De Paul after they began flirting online. They made their relationship official in June 2021.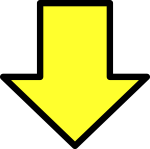 Related post