A peculiar detail in Francisco Oropesa's home
He was recently arrested after a manhunt.
A video confirms suspicions about the Hondurans' murder.
Tiktoker notices a peculiar detail in Francisco Oropesa's house. The search for Francisco Oropesa, a man accused of murdering five of his neighbors, ended Tuesday after four days, just at a short distance from the scene of the massacre.
Francisco Oropesa, a 38-year-old Mexican, was arrested near Houston, where authorities say he shot his neighbors with an AR-type assault rifle late Friday after they asked him to stop shooting a gun in his yard because their baby was sleeping, according to The Associated Press.
A peculiar detail in Francisco Oropesa's home
After his arrest, a detail about his home has gone viral on social media, sparking debate among internet users about the tragedy that took the lives of five Hondurans.
Tiktok user @noticias.entretenimiento shared a short video allegedly showing Francisco Oropeso's house. In the recording, you can see a bit of the house which is surrounded by a large fence and a gate.
A message on his door
There is a metal sign on the door that says»»Oropeza Family, God Bless This Home». After this peculiar detail was revealed, social media users commented: «It looks like there were already problems.»
«There is no justification for taking the lives of five people.» «He was a father of a family, what would lead him to do such madness?» «Perhaps he only acted in self-defense,» to highlight a few.
Francisco faces five murder charges
Francisco Oropesa has been charged with five counts of murder, according to the San Jacinto county police chief, Greg Capers. His bail was set at $5 million. «Now they can rest in peace, because he's already behind bars,» Capers said of the victims' families.
«He will spend the rest of his life in prison for killing those five people.» The arrest was made near Conroe, capping an intense search involving more than 250 officers from multiple jurisdictions. The suspect had been deported four times between 2009 and 2016, according to federal immigration officials.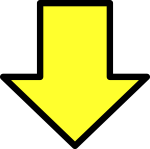 Related post