A government shutdown is looming in the US.
Millions of workers could miss paychecks.
Thousands of families would be affected.
The federal government is headed toward a shutdown that will disrupt many services, squeeze workers and roil politics in the US.
House Republicans are threatening a showdown over federal spending.
While some government entities will be exempt, other functions will be severely restricted.
Federal agencies will suspend all actions deemed non-essential and furlough millions of federal employees.
Families are already being affected by the stand-off
A shutdown that would suspend salaries for military families and government workers comes at a particularly precarious time.
Many households are already beginning to experience financial hardship due to the threat of the shutdown.
Stephen Booth, a police officer for the Air Force in Kansas, doesn't have room in his budget for a late paycheck.
He has six children under 15 years old to support.
Looming government shutdown
Like millions of other government employees across the country, Booth is preparing for his pay to be put on hold indefinitely at the end of the month.
This comes as Congress moves toward a government shutdown.
House Republicans went home last Thursday, unable to reach a compromise.
They were unable to agree to a new budget, even among themselves — including funding for the defense department.
Government workers are looking for temporary ways to make money
A handful of conservative holdouts demanded additional spending cuts.
Unless Congress acts, the federal government will not be able to pay its 4 million employees after September 30.
That has led Booth, and others like him, to start considering ways to get by without a paycheck.
This includes feeding his family with the meat he can get from hunting, eggs from his chickens and the money he earns driving for Uber on the side.
Workers feel politicians don't care about them
«The politicians aren't thinking about us down here on the ground floor doing the work,» Booth said.
He is also a local liaison for the American Federation of Government Employees, a union representing federal workers.
«Some of us live paycheck to paycheck. You take away a paycheck, how am I going to live for the next two weeks?» he added.
«How can I take care of my kids? How am I going to take care of my wife?»
Many problems for families
«And that type of mindset ends up causing bad things to go through some people's minds and some people can't get through it,» he continued..
According to NBC News the shutdown comes at a particularly precarious time for many households.
People are already struggling with persistent inflation that has raised the cost of rent, child care, food, transportation and utilities.
At the same time, a number of COVID-era benefits have been expiring. One of the benefits that has expired has been the Child Tax Credit.
Some benefits for low-income families could be affected by the government shutdown
According to a Department of Agriculture spokesperson, SNAP benefits for October will go out but after that, it's unclear what will happen.
Meanwhile, COVID-era benefits, like rent assistance and the pause on student loan payments, will end in October.
«It's really rice and beans time,» said Amad Ali, a claims specialist for the Social Security Administration in New Albany.
«Most of us are dedicated civil servants and we keep on doing it, we keep on pushing forward, but it's tough,» he added.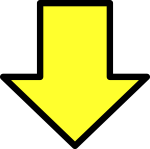 Related post