Democratic congressmen presented a bill to extend the moratorium on evictions.
According to lawmakers, the pandemic continues to affect tenants across the country.
The moratorium was extended in August by President Biden but only for two months.
Several progressive congressmen presented a bill that would reimpose an eviction moratorium on a National level at a time when COVID-19 deaths are reaching their highest levels since early March.
Related
Sen. Elizabeth Warren, D-Massachusetts, and Rep. Cori Bush, D-Missouri, said the bill would order the Secretary of Health and Human Services to implement a ban on evictions in response to the COVID pandemic.
Senators also join
It would also amend a section of the Public Health Service Act to grant permanent authority to Health and Human Services to implement an eviction moratorium to address public health crises.
The conservative majority of the Supreme Court in late August allowed evictions to resume across the United States, preventing the Biden administration from enforcing a temporary ban that was put in place due to the coronavirus pandemic.
The effect of the pandemic
«This pandemic is not over and we must do everything we can to protect tenants from the harm and trauma of unnecessary eviction, which changes the lives of those struggling to recover,» Warren said in a statement. «Pushing hundreds of thousands of people out of their homes will only exacerbate this public health crisis and cause economic damage to families, their communities, and our overall recovery.»
Bush, who lobbied Biden to extend the moratorium until late August and was once evicted herself, said the increase driven by the delta variant makes the moratorium critical. "As the delta variant continues to force people to quarantine, close schools and suppress businesses, we must do everything we can to save lives. That starts with keeping everyone safely housed, "he said. Another three dozen lawmakers supported the bill.
Eviction Requests Increase
Eviction requests have started to rise since the moratorium was lifted, but most advocates said an increase in actual evictions is still weeks away. Nearly 3.7 million people in the US as of Aug. 30 said they would face eviction in the next two months, according to the US Census Bureau's Household Pulse Survey. That's slightly higher than the numbers in early August.
Many tenants at risk of eviction rely on emergency rental assistance to maintain their home. But that money has been slow to reach them, increasing pressure to reimpose a moratorium.
Figures of concern
The Treasury Department said last month that just over $ 5.1 billion of the estimated $ 46.5 billion in federal rental assistance, just 11%, has been distributed by states and localities through July. This includes about $ 3 billion delivered at the end of June and another $ 1.5 billion by May 31.
Prospects for the bill remain unclear, but housing advocates said a moratorium was the best way to ensure no more people were forced to leave their homes.
A lifeline for millions
«The federal eviction moratorium was a lifeline for millions of tenants, and the latest federal protection kept many of them in stable homes while they wait for emergency rental assistance to arrive,» said Diane Yentel, executive director of the National Low Income Housing Coalition.
«Without the current moratorium, families will be pushed into deeper poverty, communities will struggle with a greater spread of COVID-19, and our country will have a more difficult time containing the virus.» Landlords, who have long opposed the moratorium, said it would only burden tenants with debts they cannot pay.
Another point of view
«Rather than responsibly address the looming crisis, moratoriums leave tenants strapped with insurmountable debt and housing providers are left to unfairly sustain the stock market,» said Greg Brown, senior vice president of government affairs for the National Association. of Apartments.
«Ultimately, any effort to seek additional moratoriums will only increase the nation's rental debt … and exacerbate the housing affordability crisis, permanently jeopardizing the availability of safe and affordable housing.»
The post Federal congressmen try to reactivate the moratorium on evictions appeared first on Hispanic World.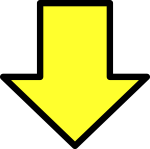 Related post