'La Pulga' formed a collection of surprising and expensive cars
Throughout his career he has bought several sporty and stylish cars
The Cadillac Escalade, Audi Q7 and Porsche Panamera are on the list of his acquisitions
Just as Argentine 'La Pulga' reaches a speed on
the pitch of 32.5 kilometers per hour, Lionel Messi's cars mark a power between 300 to 450 horsepower. Could it be that they have the same 'DNA'?
But hey, while Messi celebrates his new award as the best footballer of the decade 2011-2020, awarded by the International Federation of Football History and Statistics (IFFHS), we highlight his brilliant collection of cars that perhaps you did not know.
Lionel Messi's cars are contemplated in the enormous fortune he has reaped throughout his football career, it is estimated that it reaches between 230 and 265 million euros.
And it is that Messi does not have a fool's hair, because he has managed to manage his money well.
This has allowed him to obtain multiple properties such as mansions, cars and even a private 'jet' for himself and his family, made up of his wife Antonella Roccuzzo and his three heirs: Thiago, Mateo and Ciro.
While they enjoy these privileges, it's time to focus on Lionel Messi's cars, which match up in several ways from performance to SUV-style utility.
But they are also backed by a fairly strong engine and a good driver.
When Messi is not in the heart of the Camp Nou stadium, owned by Fútbol Club Barcelona, ​​he is surely managing one of seven automotive properties he loves so much. As well as the six golden balls that he has had in his hands for his impeccable plays.
The Cadillac Escalade, Audi Q7, Audi R8 Spyder, Ferrari F430 Spider, Porsche Panamera, Lexus LX 570 and Maserati MC Stradale are Lionel Messi's cars with great monetary value.
The ships of 'La Pulga' are marked with the stamp of a totally utilitarian, sports, SUV and light car. Let's explore its benefits.
Cadillac Escalade: makes over 400 horsepower
The automotive company General Motors (GM) has given life to the Cadillac Escalade valued at up to $ 2 million and which Messi has been very fortunate to have in his automotive collection.
This SUV has under its hood a 6.2-liter V8 engine capable of exerting 409 horsepower and also 57.4 kgm of torque.
Some features make the Cadillac Escalade stand out with originality like its galvanized grille, fully sporty exhaust tips, 22-inch rim, Brembo-branded front brakes and a high-performance filter.
Audi Q7: the ultimate luxury off-roader
Lionel Messi's cars are loaded with luxury and ready to deliver on complex terrain, such is the Audi Q7 model structured with a longitudinal front engine and four-wheel drive.
This example from Audi AG has a 3.0 TDI V6 diesel engine generating 286 hp and a gasoline V6 capable of driving 340 hp.
This 'beast' competes with the examples of other brands such as the BMW X5, the Mercedes-Benz GLE-Class, the imposing Volvo XC90, the Land Rover Discovery and the Porsche Cayenne.
Audi R8 Spyder: a supercar
The Audi R8 Spyder comes from the same placenta as Audi AG, but converted into a mid-rear engine 'super sports car' of the second generation for 2015.
According to the Diario Motor website, it is the only car that maintains a V10 engine to exert 570 and 620 horsepower.
This imposing Audi R8 is valued at 200,000 euros, another figure that increases Messi's fortune.
Ferrari F430 Spider: improved version
Did Messi ever dream of having a Ferrari F430 Spider in his possession? A good question that he should answer himself, but what we can tell you is that this specimen has a speed of 311 km / h.
It was designed with a 4.3-liter V8 engine capable of developing 490 to 510 horsepower.
Ferrari F430 Spider was born to replace the 360 ​​Modena with a mid-rear engine. It also achieves an acceleration from 0 to 10 kilometers per hour in just 4.0 seconds.
Porsche Panamera: a luxury sedan
This luxury car joins the list of automotive collection of Lionel Messi, who shows off with great elegance when not dressed in his team uniform.
The Porsche Panamera is a four-door sedan covered by a body design in the 'fastback' style.
Also, the hood of this sports car has a three-liter V6 engine to develop 310 horsepower.
Lexus LX 570: a solid truck
This is another of Lionel Messi's cars that is parked in the parking lot in his houses with great prestige.
The Lexus LX 570 is a solid pickup powered by a 4.5-liter V8 engine to exert 275 horsepower.
Similarly, this SUV was born with a four-wheel drive automatic transmission system.
Maserati GranTurismo MC Stradale for running
The Maserati company conceived the GranTurismo MC Stradale with magnificent running power, as did its owner Messi.
This model has a V8 gasoline engine that achieves an output of 460 horsepower with direct injection power.
About MundoHispanico.com – news and information website in Spanish.
Mundo Hispánico is the number one digital media company in Spanish in the United States that operates independently.
Since its inception in Atlanta, Ga. In 1979 MundoHispanico.com, owned by Mundo Hispano Digital Network, has grown rapidly. It has become the most widely read weekly newspaper in Spanish in the southeast of the country; and on one of the largest Spanish language news and information websites in the United States.
In addition to emerging as a leader in breaking news for the Spanish-speaking audience in the United States, MundoHispanico.com has several platforms optimized for marketing, such as Mundo Dinero, Mundo Motor, Mundo Latina and Mundo Fan, which provide our audience exclusive and relevant content on these topics that they are passionate about.
Mundo Hispánico has 8 million followers on Facebook who interact with all its platforms, with breaking news and live video coverage of the main events of national significance. Find us on Instagram, YouTube and Twitter.
The post The luxurious cars of Messi, the best footballer of the decade appeared first on Hispanic World.
.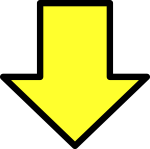 Related post