You will get much mileage out of this brightly illustrated, sturdy board book that may also be used as a first reader! When a baby gets a toy puppy in a birthday box, the container provides a world of endless possibilities.  The baby turns the box into a boat, a plane, a sleigh and even a robot.
Reading develops the imagination,
and it's never too early to teach children this important lesson. The colors of Petricelli's illustrations are sure to attract small children, and the simple story—written with only one or two short sentences per page—will grab hold of their attention. —Reviewed by Professor Gisela Norat, Agnes Scott College, Atlanta, GA
The post My birthday box / The Birthday Box appeared first on Hispanic World.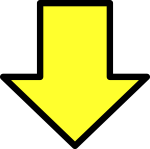 Related post