The best fall foliage destinations!
Plan your leaf peeping trip today.
Revel in the beauty of nature.
Fall's vibrant colors invite countless people to witness the dazzling transformation of leaves.
Known as 'leaf peeping,' this tradition turns landscapes into palettes of red, orange and yellow.
Across America, a variety of destinations beckon to travelers, offering stunning vistas filled with autumn colors.
Let's delve into eight distinct spots, including national parks and scenic routes, where you can catch nature's seasonal show at its finest.
The Blue Ridge Parkway • North Carolina and Virginia
The Blue Ridge Parkway, often called «America's Favorite Drive,» is a 469-mile route stretching through the Appalachian Highlands.
The foliage peaks from late September to late October, making it a prime destination for autumn admirers.
Multiple overlooks and hiking trails offer perfect opportunities to capture Instagram-worthy photos.
Asheville, North Carolina and Roanoke, Virginia serve as convenient starting or ending points, offering an array of local dining and lodging choices.
Acadia National Park, Maine
Acadia National Park in Maine offers a unique blend of rugged coastline and hardwood forests, resulting in an awe-inspiring setting for leaf peeping.
Visits between late September and mid-October are ideal, with the 27-mile Park Loop Road offering panoramic views of the landscape.
If hiking is more your style, Cadillac Mountain provides a stunning vantage point to see the fall colors.
Nearby Bar Harbor complements the experience, offering cozy accommodations and delectable seafood options.
Aspen, Colorado is one of the best fall foliage destinations
As the name suggests, Aspen trees turn brilliant shades of gold during the fall, especially from late September to early October.
Nestled in the Rocky Mountains of Colorado, Aspen promises an indulgent yet nature-centric experience.
The city offers a range of activities from hiking and mountain biking to simply driving around to view the foliage.
Famous spots like Maroon Bells provide an iconic backdrop for photography.
Leaf peeping on Vermont's scenic routes
Vermont is a staple when it comes to destinations for fall foliage.
The state boasts a network of scenic routes perfect for leaf peeping, with Route 100 standing out as a highlight.
The foliage generally peaks in early to mid-October.
Along the route, towns like Stowe and Wilmington offer a quintessential New England experience complete with local crafts, food and hospitality.
Maple delights in Vermont
Vermont is famous for its maple syrup.
During fall, various maple-themed festivals and fairs take place.
These events allow you to understand how maple syrup is produced.
It's a sweet addition to the overall leaf-peeping experience.
Smoky Mountains, Tennessee
The Smoky Mountains offer a prolonged leaf-peeping season from mid-October to early November.
The elevational range of the park allows for this extended viewing window.
Scenic drives like the Newfound Gap Road are perfect for capturing the beauty.
Multiple hiking trails offer even closer experiences with the fall colors.
Fall fun in the Smokies
Several fall festivals are hosted in the Smoky Mountains, celebrating Appalachian culture.
These festivals feature craft fairs, food events and local concerts.
It's a different flavor to the traditional leaf-peeping experience.
These festivals allow you to immerse yourself in the local culture while enjoying the natural scenery.
Fall foliage destinations
Whether you're a weekend wanderer or planning a more extended trip, these destinations promise unforgettable moments.
Each locale offers unique opportunities to enjoy autumn's colorful tapestry.
The fall season in America is not just about the change in leaf color, but also about immersing yourself in local festivals and cultural experiences.
Happy leaf peeping!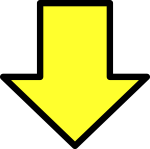 Related post