Thanksgiving weather alert.
Rain and snow is forecast for the holiday.
Travel could be affected.
Millions could be affected by bad weather this Thanksgiving.
According to climate experts, several areas of the country could have travel issues due to rain and snow.
This could affect many people's holidays this year.
At the moment, officials have not issued any travel warnings and the weather forecast for the central and eastern parts of the country have not changed
Thanksgiving weather alert
Just before Thanksgiving, initial forecasts suggests that the weekend will begin with rain and breezes in the Northeast and part of California.
However, the rest of the country should enjoy favorable conditions for those who plan on traveling before the holiday.
Accuweather meteorologist Brandon Buckingham notes that dry conditions are expected to return to California on Sunday.
Additionally, he stated that the East Coast will also be dry, with no rain forecast for the Great Lakes, the Southeast and most of the Plains.
Thanksgiving weather alert for the Northwest?
Despite these positive forecasts, the Northwest could experience issues, according to AccuWeather.
A fast-moving system could result in rain and snow in the mountains during the second half of the weekend.
That could cause problems, as it will potentially slow down travel in cities like Seattle and Portland.
The biggest climate challenge appears to develop as Thanksgiving approaches, the outlet indicated.
Which areas will be most affected?
A storm is forecast to form along a slow-moving cold front, so take precautions to avoid problems.
Moderate to intense rains from the Ohio and Tennessee valleys to the East Coast are predicted for Tuesday.
According to the AccuWeather's Paul Pastelok, this will move east through Wednesday.
«A storm will develop along a slow-moving cold front and will produce moderate to heavy rain from the Ohio and Tennessee valleys to the East Coast Tuesday.»
How should travelers prepare?
Major cities, including Atlanta, Baltimore, Philadelphia, New York, Boston and Detroit, could face severe weather conditions.
Among the expected issues, snow and rain could potentially affect flights, causing delays and cancellations.
These problems at key travel hubs could have a domino effect, impacting nationally and affecting flights, said AccuWeather.
Strategic planning, avoiding peak air traffic days and paying attention to weather forecasts, could be crucial to ensuring a better trip.
Will the bad weather last?
The uncertainty of the weather adds an additional element to consider for those traveling over the Thanksgiving holiday.
It's not all bad news and after Thanksgiving Day the weather could improve.
The volatile weather pattern that started prior to the holiday will wane, smoothing the path for more favorable travel conditions on Black Friday.
AccuWeather stated that there could be some rain or snowfall in the Great Lakes and the Northeast, as well as the Northwest and northern Rocky Mountains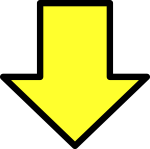 Related post