Survivor of the Texas massacre reveals how he feels about Francisco Oropesa's arrest.
Wilson García is the father of one of the victims.
Francisco Oropesa was arrested after four days on the run.
Wilson García survived the Texas massacre allegedly committed by Francisco Oropesa, who is accused of killing five Honduran neighbors in Texas. He is also the father of the child who was killed. He described how he feels about Oropesa's arrest in an interview on Despierta América.
Francisco Oropesa, a 38-year-old Mexican citizen, was arrested without incident near Houston, about 20 miles from his residence in the rural community of Cleveland. Authorities say he killed five of his neighbors with an AR-style assault rifle Friday night, after some of them asked him to stop shooting in his yard because their baby was sleeping.
WHAT HAPPENED?
Oropesa allegedly broke into his neighbors' home and shot five of them execution style. He is facing five counts of murder, San Jacinto County Police Chief Greg Capers said. Bail was set at $5 million.
«Now they can rest in peace, because he is already behind bars,» Capers said of the victims' relatives. «He will spend the rest of his life in prison for killing those five people,» But Wilson García is still living in fear.
Texas massacre survivor Wilson García speaks out
One of the survivors of the attack, Wilson García, discussed how he feels about Francisco Oropesa's arrest in the aftermath of the tragedy.
«When they listened and confirmed that it was the person they were looking for, it was as if they had taken a wound from me, despite my loss, because I still felt threatened, I don't even go out to the store, for the same reason because I feel the fear that this person might retaliate."
WHAT DO PEOPLE THINK?
People were quick to comment on Despierta América's Instagram post: "It's good that they already caught him, but if someone had him hidden, why don't they arrest the person who had him hidden, is he an accomplice? And what will happen to the reward they said they were going to give? Because I'm wide awake that someone called."
Someone else criticized gun laws: "Once again the 'right to guns' causes another massacre, I wonder: How a person who has entered the country illegally, even had been deported several times, was able to acquire weapons?"
WHO WERE THE VICTIMS?
There were 10 people inside the house at the time of the attack. The deceased are Daniel Enrique Lazo, 9 years old; Sonia Argentina Guzman, 25; Diana Velasquez Alvarado, 21; Obdulia Molina Rivera, 31, and José Jonathan Cáceres, 18. Diana Velásquez had permanent residence in the US, while the rest were undocumented.
According to the US authorities, the detainee had been deported to Mexico at least four times since 2009. More than 200 agents from different security agencies participated in the manhunt, which lasted four days.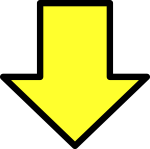 Related post