Rudy Farias disappeared when he was 17 years old in Houston, Texas.
His family announced that he has been found 8 years later.
He is currently hospitalized and unable to speak.
IT'S A MIRACLE! At age 17, Rudy Farias was out for a walk with his dogs in his neighborhood in Houston, Texas, when he inexplicably disappeared. Eight years later, relatives announced that they found the young man, now 25 years old. He is currently hospitalized and unable to speak.
This story caused a stir on social media, where people continue to wonder what happened to the young man during the time that he was missing. They also wonder about the trauma that caused him to stop speaking. At the moment, the police are still waiting to be able to communicate with Farias.
RUDY FARIAS FOUND ALIVE AFTER GOING MISSING 8 YEARS AGO
A family from Houston reported they found their son Rudy Farias, who disappeared in 2015 at the age of 17. According to police, Rudy was last seen walking his dogs.
«A Texas man who went missing as a teenager in 2015 after last being seen walking his dogs in Houston has been found alive, his family and police said Monday,» reported The Associated Press.
How was Farias found?
Farias was found wearing his dead brother's necklace, the same one he had on the day he disappeared, according to the New York Post. Rudy Farias's mother stated that that they are focused on treating their son, who has been too traumatized to speak since he was found.
«What we do know is at the time of his recovery, a good Samaritan located him unresponsive and immediately called police and 911. My son Rudy is receiving the care he needs to overcome his trauma, but at this time, he is nonverbal and not able to communicate with us,» said Janie Santana, Farias' mother, said in a statement.
Rudy Farias found alive: What do the police know about his disappearance?
Houston police spokesman John Cannon stated that police received an anonymous 911 call reporting Farias was found in front of a church. Currently police do not know where the young man was in the years that he was missing.
Police and firefighters found Rudolph "Rudy" Farias IV around 10 p.m. Thursday after getting a call of a person lying on the ground in front of a church in southeast Houston, police spokesman John Canon said, according to the AP.
How did the news get out?
According to The Associated Press, news that Farias had been found was first reported in a tweet Saturday by the Texas Center for the Missing, which was handling public communications on behalf of Farias' family. Images of Farias in the hospital have been circulating on social media.
"We do know when a loved one goes missing this is the day all families hope for and dream of – REUNIFICATION. We are thankful that Rudy has been found and receiving the care he needs,» the center said in a statement on Monday, according to the AP.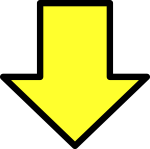 Related post