Mauricio García's diary has come to light.
The Texas mall shooter left more than a hundred handwritten pages.
«I am Hispanic, whether I like it or not.»
Mauricio García's diary: The Texas mall shooter, Mauricio García, left a diary expressing his hatred towards society that made it clear he considered himself a white supremacist and expressed racist sentiments towards various ethnic groups. Pages from the diary, which has not been authenticated, were posted on a Russian social media site.
The shooter pulled up near the main entrance of the mall, got out of his car and began to shoot mercilessly. The 33-year-old was killed at the scene after murdering eight people.
DIARY OF A PSYCHOPATHIC CHILD
Mauricio García's Diary of a Psychopathic Child was discovered after his death. In it, he spoke about his hatred of others and, above all, how he visualized himself as a white supremacist, though he was Hispanic.
«I used to think of myself as Benny from [movie] The Sandlot. An all American kid who just happens to be not white. I'm just a visitor. I'm Hispanic whether I like it or not,» Mauricio García wrote in the diary that went viral on social media.
He revered the Aryan race
Likewise, he detailed his hatred towards other races, implying that at any moment he was going to kill people who don't think like him. He reiterated his devotion to the Aryan race, while complaining they weren't doing enough to promote themselves.
"Their (sic) like children everything has to be done for them. When are you going to grow up can't you Aryans do anything by yourselfs (sic). Darn those Aryans. Maybe their (sic) not worth saving, Aryans of the World. RAISE YOUR HANDS UP RIGHT NOW OR YOUR (sic) ALL GOING TO DIE.»
"I became a white supremacist"
In one section, García stated that he became a true white supremacist and a friend even told him that he «was not as racist» as Garcia. He pointed out that it all started when he realized that he had «never been around so many white people» in the army.
"And you know what? They weren't the racist the media made them out to be. I then met actual White nationalist & that's when I became a full blown white supremacist. [O]ne of my white friend's actually said, 'I'm not a racist compared to you'" Mauricio García highlighted in the diary, according to the New York Post.
A planned attack?
According to The Associated Press, the Russian site also contained posts by Mauricio Garcia suggesting the 33-year-old man had been planning the attack for weeks before Saturday's massacre. There were also images of his tattoos of a swastika and various Nazi symbols.
Other posts indicated that Garcia had researched when the Allen Premium Outlets, one of the most diverse suburbs in the Dallas area, would be busiest and planned his attack for that time.
He was kicked out of basic training
Mauricio García was discharged from the Army in 2008 due to mental health problems and had apparently been working as a security guard, according to neighbors and an Army official, according to the The Associated Press.
Federal agents investigating what prompted the shooting also reviewed online postings, according to a federal law enforcement official who could not publicly discuss details of the investigation and spoke to the AP on condition of anonymity.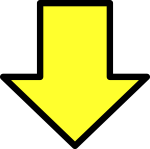 Related post