There is an $80,000 reward for information leading to the capture of the shooter.
Greg Abbott is criticized for calling them «illegal immigrants».
At least one of the victims was a legal resident.
Texas governor criticized over insensitive tweet. On Friday, April 28, five Hondurans living in Cleveland, Texas were murdered in cold blood. The alleged perpetrator is Francisco Oropesa, who is currently on the run.
Surviving relatives of victims have described what happened and their stories are heartbreaking. Now Texas Governor Greg Abbott is facing backlash for a poorly worded tweet he sent out after the tragedy.
There is a reward for information leading to the shooter's capture
The Federal Bureau of Investigation (FBI) and the state of Texas are offering a reward of up to $80,000 to anyone who provides information about the whereabouts of Francisco Oropesa, the 38-year-old Mexican who is the main suspect in the shooting.
Authorities confirmed that there were 10 people in the house at the time of the attack. They all lived in the same residence even though they were not all related.
Texas Governor Greg Abbott's message
Texas Governor Greg Abbott, announced he was offering a $50,000 reward for the shooter's capture on Twitter. However, his choice of words sparked criticism that he was being insensitive and dehumanizing the victims.
"I've announced a $50K reward for info on the criminal who killed 5 illegal immigrants Friday. Also directed #OperationLoneStar to be on the lookout. I continue working with state & local officials to ensure all available resources are deployed to respond.»
The governor's tweet was offensive
Influencer Carlos Eduardo Espina, who exposes incidents of racism in the United States, expressed his feelings about Greg Abbott's words regarding the tragedy in Texas: "He doesn't even have the decency to call them human, call them a working family, call them honest and humble people. "
«It hurts and my heart breaks,» he said about the governor calling the victims «illegal immigrants». «In this country we are worth nothing,» said Carlos Espina.
«A form of discrimination»
Espina received many comments from people who were angry about the governor's statement: «That expression should be considered a form of discrimination!» «And just like that man there are many cruel people and it is sad because he also has a family.»
"But being realistic is what we are! And for them we will always be that! But we don't get agitated, whatever they call us, this country is nothing without us!» "That is called racism just like De Santis and Trump are." "That governor has a rotten soul."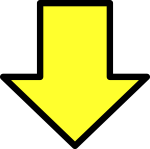 Related post