Texas Governor Greg Abbott proposes a floating border wall.
The moveable wall will be composed of buoys.
The first 1,000 miles will cost taxpayers $1 million.
Texas Governor Greg Abbott has made a surprising announcement — especially for immigrants who are thinking of crossing the border illegally. The Republican has come up with a new kind of barrier.
Governor Abbott unveiled a floating border wall. «I want to give you breaking news,» Governor Abbott said after signing a bill Thursday that would expand the state's ability to arrest people who crossed the border illegally.
Texas governor unveils floating border wall
Photos of the new project were then shown. The new «water-based barrier» will be installed in waterways along the Texas-Mexico border. "We can put mile after mile, after mile of these buoys. We are securing the border at the border,» Abbott added, according to Fox4 News.
The images showed buoys that did not appear to have spiked fittings. He also announced that this floating wall will be paid for with more than $5 billion in funds for border security approved by the Texas Legislature this year.
Greg Abbott is committed to securing the border
The water-based barrier is a series of floating devices that would be deployed in rivers and streams along the border. The devices would be designed to prevent people from crossing the border by boat or raft. «This is a new concept,» Abbott said. "We are going to be the first state in the country to use this technology."
The water-based barrier is part of a larger effort by Abbott to secure the Texas-Mexico border. The governor has also deployed state troopers to the border and increased the number of state-funded border patrol agents. Filed Under: Governor Texas Floating Wall
«We are not going back»
The Biden administration has criticized Abbott's border security efforts. The administration has said Abbott's actions are counterproductive and will only lead to more violence and instability along the border. «Governor Abbott's actions are a reckless and dangerous attempt to score political points,» said White House press secretary Jen Psaki. «His actions will only lead to more violence and instability along the border.»
Despite criticism from the Biden administration, Abbott vowed to continue his efforts to secure the Texas-Mexico border. «We're not going to back down,» Abbott said. «We are going to continue to do everything we can to secure the border.»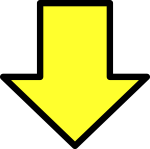 Related post