Francisco Oropesa is charged with at least five crimes for each victim.
Authorities seek the maximum sentence for the massacre.
There are three more people implicated in the case.
After his arrest for the brutal murder of five Honduran neighbors in Texas, the district attorney will seek the death penalty for Francisco Oropesa, according to NBC's Benjamín Zamora.
The reporter shared a video on Instagram confirming that sources from the district attorney's office are seeking the death penalty for Oropesa after the terrible massacre that led to a four-day manhunt.
HOW MANY CRIMES IS FRANCISCO OROPESA CHARGED WITH?
Authorities have set Oropesa's bail at $7.5 million dollars, which is approximately $1.5 million for each of the victims. Each of the murders has at least five charges attached to it.
Zamora revealed that Mexican authorities have already had contact with Oropesa and they have read his rights and the charges against him. Now the legal process in the United States will play out.
THERE ARE 3 MORE PEOPLE IMPLICATED IN THE MASSACRE
Zamora also revealed that so far there are three more people involved in the massacre of the Honduran immigrants in San Jacinto, Texas. However, the authorities have not revealed their identities as their testimony is part of the investigation.
He also reported that the suspect's wife, Divimara Lamar Nava, helped him hide while he was being hunted by police, so she may also face some charges. According to the AP, the defendant showered and slept in a house located on the outskirts Conroe, Texas while she brought him donuts from a nearby store, a prosecutor said.
OROPESA'S WIFE IS A FUNDAMENTAL PART OF THE CASE
Lamar Nava also acknowledged having delivered a message from Oropesa to his cousins ​​who were in the area, asking them to help him leave the country, the DA testified during Lamar Nava's probable cause hearing. The cousins ​​refused to help. Authorities believe Lamar Nava was speaking to investigators at the same time she was trying to help Oropesa, San Jacinto County District Attorney Todd Dillon said at a news conference.
Lamar Nava initially told authorities she did not know where Oropesa was, but later told a federal agent that the suspect showed up at their home around 1:30 a.m. Tuesday.
DO PEOPLE WANT HIM TO GET THE DEATH PENALTY?
People expressed their opinions about Oropesa's punishment on Benjamin Zamora's post: «If by killing him they return to the victims, approve it, but to live locked up forever will be punishment.» «But my question is, why are they asking for bail? On the contrary, he should not leave prison."
Others said: "It is only fair that he pays for the atrocity that he committed." «Death penalty, they do him a favor. It should be life imprisonment." «I imagine that the only right you will have is the death penalty… plus none… Let justice be done."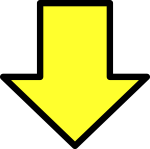 Related post