Survivor Mexico contestants reveal they are girlfriends.
The couple shared a message on social media.
Their fans are delighted.
On Sunday, September 24, Ximena Duggan and Aranza Carreiro, former contestants on the reality show Survivor México, caused a stir.
The well-known athletes shared a couple of images and a romantic message on social media, announcing that they are a couple.
This came after they were both finalists on the 2023 season of Survivor México.
They said that sometimes the true victory is finding love in the most unexpected places.
Ximena Duggan and Aranza Carreiro confirm they're dating
Ximena Duggan, finalist on Survivor México and former contestant on Exatlón México, confirmed her relationship on Instagram.
Her girlfriend is none other than actress Aranza Carreiro.
In the post, she accompanied the photos with a tender message expressing her love.
The photos show the former Survivor México contestants showing how much in love they are.
The couple says they are the real winners
Both acknowledged that they «gained» a lot during their time on Survivor Mexico. The post went viral in a matter of minutes.
«Aranza, only you and I understand, only you and I know,» Ximena began the post.
«I understood why I came to Survivor and I definitely won, I met you and you are the greatest prize. Thank you for so much,» the athlete wrote.
This sparked many reactions and comments from internet users who were very surprised by the news.
Aranza Carreiro responds to Ximena's post
Aranza Carreiro, who won second place in the 2023 season of Survivor México, also shared a message on social media.
«I love you, thank you universe for so much. We earn more. Ximena Duggan, I am extremely grateful for having found you," she wrote.
Ximena Duggan and Aranza Carreiro achieved much of their fame thanks to appearing on TV Azteca reality shows.
Ximena Duggan has stood out on several seasons of Survivor México and in Exatlón México.
Fans were surprised
Meanwhile, actress Aranza Carreiro demonstrated her skills on two seasons of Survivor México.
The revelation of their romantic relationship has delighted their fans, who have showered them with congratulations.
Everyone is happy about this news.
In one photo the two are looking at the camera and hugging, while in another they are in a cabin.
Ximena Duggan is accused of infidelity
However, some people accused Ximena Duggan of being unfaithful.
Fans claim that when the athlete started on Survivor Mexico she was in a relationship with Karina Canchola.
This is because Ximena had a video call with her on the show and told her that she loved her.
"Poor Karina looks like she cheated on her, I hope she finds someone better. The poor thing supported her and even fought with everyone over her,» wrote one person.
They defend them
"It wasn't expecting that, but I'm very happy for Aranzita and also for Duggan," commented one person on the post.
«Applause for this couple who are in love,» another follower weighed in.
«The song that Duggan plays and the way Aranza looks at it, is that I can't take it anymore. THEY ARE VERY CUTE,» said another person.
See the post here.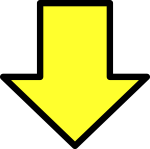 Related post