5 surprising uses for Aquaphor.
Zendaya swears by Aquaphor.
How to incorporate it into your beauty routine.
Aquaphor, a versatile moisturizer, proves to be useful for both skincare and as a beauty product.
It's a multifaceted product with many uses, though it's primarily known for it's skincare benefits.
After nearly a century on the market, Aquaphor is an iconic brand.
Discover the potential of Aquaphor and amp up your beauty routine today!
Zendaya embraces the power of Aquaphor
Even Hollywood stars swear by the benefits of Aquaphor.
Zendaya, known for her role in the series Euphoria, has said she uses this product as a highlighter to emphasize her cheekbones and other parts of her face.
Aquaphor's texture and shine create a luminous effect that highlights your features in a subtle yet striking way.
Moreover, many women have found it makes an excellent eye cream, helping to keep this delicate area moisturized and protected.
An anti-aging phenomenon
One of the most popular uses for Aquaphor is as an anti-aging powerhouse.
Its ingredients work together to improve collagen production, which is one of the key ways to combat the signs of aging.
Many women turn to this product to soothe their skin after undergoing facial treatments, taking advantage of its emollient properties to rehydrate and relieve irritation.
As we approach winter, Aquaphor is indispensable for relieving dry skin and protecting from the wind.
Uses for Aquaphor: Reduce the appearance of scars and red marks
Aquaphor showcases its versatility again as a way to fade scars.
For minor cuts or scrapes, applying Aquaphor can help prevent scarring, effectively aiding skin repair.
Regular use can also smooth rough areas like knees and elbows, providing them with a touch of hydration and care.
Another of the uses for Aquaphor is to fight stretch marks, offering a gentle and protective approach to minimize their appearance.
Battling the ravages of the sun
In a world where sun exposure is inevitable, Aquaphor will help alleviate the damage from UV rays.
Its ingredients work to nourish the skin and treat minor burns, minimizing the effects of sun exposure.
This restorative property not only helps to protect the skin but can also have long-term benefits.
As an all-around skincare powerhouse, Aquaphor has earned its place as an essential beauty product.
Uses for Aquaphor: Unexpected tips
Besides its more well-known applications, Aquaphor has some other surprising benefits, according to Mamás Latinas.
You can make the scent of your perfume last longer by applying Aquaphor to your pulse points before spraying your favorite scent, ensuring the fragrance lasts throughout the day.
You can also use it to add shine to your favorite lipstick, offering a touch of luminosity to your pout.
Additionally, Aquaphor can protect and hydrate your nails.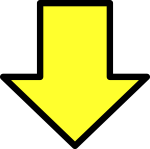 Related post