Diego Parada, a Street Vendor, Attacked
An American Humiliates Him
He Lives in Fear
Fear now engulfs Diego Parada's home after an American assaulted him on September 16, on a sidewalk at 2300 Antioch Pike, in Nashville, Tennessee.
While he was selling fruit, his stand was completely destroyed in an incident that was captured on camera and has since gone viral on social networks.
«I'm afraid that he might come back and threaten my family or me because the video he recorded went viral,» Diego explains.
The fruit vendor survived a vicious attack, resulting in the loss of all his savings.
Street Vendor Diego Parada Attacked
The immigrant, who moved to the United States just two years ago with the sole aim of improving the quality of life for his wife and three daughters, confided in MundoNow with a quavering, tear-filled voice, "The memory is etched in my mind, and it pains me deeply."
Parada recalls establishing his fruit-selling venture "to bring daily bread to my table."
That particular Saturday, he chose to set up shop on a sidewalk near the Nashville soccer field. This location was adjacent to a business owned by an American, someone he never anticipated would become his assailant.
«I was right there, outside on the sidewalk, with my small tent and my products,» he began.
American attacks him
«Suddenly he approached, without uttering a word, without any forewarning. He came at me aggressively, berating me, humiliating me, belittling me, and began to destroy absolutely everything,» Parada recounts.
In the video, one can observe the man throwing all the fruits to the ground, dismantling the tent, and even hurling the tables into the air.
The vendor estimates that the incident occurred between 6:00 in the evening and 7:00 at night when the stranger decimated his family's sole source of income.
-When this happened, did this individual direct any racial remarks at you? «He ordered me to move my belongings in a crude manner and glared at me with racist disdain.»
He destroyed his merchandise and work equipment
«I'm afraid for my life because of the way he looked at me and how he approached his vehicle. He tried to run me over; he attempted to ram my stand with his car. He wanted to end my life,» Parada says.
The video of the street vendor's ordeal was shared widely on social media, and on TikTok alone, it has garnered over 100,000 views.
In the brief recording, the assailant can be heard exclaiming, «Move your shit (…) There's no time, move your shit!» Simultaneously, he is seen wreaking havoc and decimating everything in his path.
Officers soon arrived at the scene, contained the situation, and commenced their investigation.
He told everything to MundoNow
A few hours later, officers with the Metropolitan Nashville Police Department identified the suspect as David Johnson.
They reported that they requested an arrest warrant against him on charges of vandalism and causing damage of almost $3,000, according to an affidavit.
The street vendor was the only provider for his family and now he lost everything.
Hoping to get help from the community, she started a GoFundMe account.
He is afraid
The Hispanic man respects the views of those who condone the behavior against him.
However, he cannot accept what was done to him. «By tolerating his actions, I would be accepting the degrading way he perceived and treated me in that moment.»
Touched by the community's support, the fruit seller expressed his gratitude. He also encouraged others who have experienced similar assaults not to stay silent but to seek justice.
«We are all human beings; we all deserve respect and an opportunity. We shouldn't be belittled or oppressed. Skin color and immigration status are irrelevant,» he emphasizes.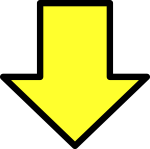 Related post