Stephanie Jiménez has been sentenced to 45 years in prison.
The San Antonio mom was convicted of starving and neglecting her 2 young children.
Now she will pay for her crimes.
Police discovered horrifying conditions in the home where Stephanie Jiménez left two of her six children to fend for themselves in San Antonion, Texas. As a result of her neglect, mistreatment, and failure to provide medical care, her six-year-old daughter Samantha, tragically lost her life. Justice has now prevailed and she has been sentenced to 45 years in prison.
Introducing Pasión que Mata, on Oyenos Audio, an original podcast that delves into violent crimes, particularly homicides that are driven by sudden strong impulses such as anger, jealousy and obsession. Each episode explores the stories of individuals who mistakenly confuse obsession with love, leading to passion that ultimately results in tragedy.
Listen to the Pasión que Mata podcast by clicking on the image
Stephanie Jiménez sentenced to 45 years in prison for starving and neglecting her children
The history of abusing her own children came to light in 2014 when Stephanie Jiménez was arrested for injuring her two-year-old son, who was severely malnourished and weighed only 12 pounds. She pleaded guilty and received a 20-year sentence, but was later granted probation. Unfortunately, this did not lead to improved care for her six children.
On October 3, 2021 Jiménez called 911 because her six-year-old daughter, Samantha, was unresponsive. Despite the efforts of paramedics and doctors, Samantha's condition was dire and she ultimately passed away. The forensic report unveiled the horrific conditions Samantha endured before her death. She weighed only 31 pounds, suffered from severe dehydration, a kidney infection, pneumonia, COVID-19, and displayed skin lesions and lice infestation due to poor hygiene, the Bexar County Medical Examiner's Office detailed in its report. Following a nearly 22-month legal process, the judge in San Antonio, Texas, revoked Jiménez's probation, reinstated her original 20-year sentence and added an additional 25 years in prison for Samantha's death. Stephanie Jiménez will now serve two consecutive sentences in a county jail.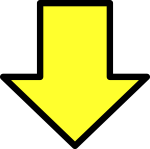 Related post