Stacey Abrams launches a Spanish-language ad.
The Democratic candidate for Georgia governor made the announcement.
What are her policy proposals?
APPEALING TO THE HISPANIC COMMUNITY! Stacey Abrams, the Democratic candidate for governor of Georgia, surprised her followers by sharing her first Spanish-language ad where she announces several of her proposals for the community before the fall election, where her biggest opponent is current Governor, Republican Brian Kemp.
Stacey Abrams has become one of the favorites to unseat Kemp in the fall. Her proposals have generated debates and it has even been pointed out that she «united» the Georgia Republican Party. For that reason, Stacey Abrams is poised to become the next Governor of Georgia. She has promised to support Georgia workers by investing in small businesses, education and job training to ensure that all communities have the opportunity to prosper.
The Democratic candidate for Governor of Georgia, Stacey Abrams, is very clear in her message: "All Georgians deserve to be able to take care of their families and build their future in our state, regardless of their zip code or background. Brian Kemp has prioritized tax breaks for the wealthy and handing out contracts to his friends, leaving working families behind. As Governor, I will invest in job training, lower the cost of education, and help small businesses access loans, grants, and compete for contracts without having to settle for less. We can do this without raising taxes because of our once-in-a-generation surplus, money that should go to our future and not to Kemp's political cronies.»
STACEY ABRAMS MAKES AN ANNOUNCEMENT IN SPANISH
Stacey Abrams, Democratic candidate for Governor of Georgia, has launched a Spanish-language ad explaining her proposals. The politician, lawyer and novelist presented Prices, where she announces that she will be fighting inflation. Above all, she says that, unlike current Governor Kemp, preference will not be given to people who enjoy high salaries whom she classified as «the ultra-rich».
"Prices keep going up, but Brian Kemp takes care of rich people like him. Huge tax cuts for the ultra-rich, which everyone else ends up paying for," she states at the beginning of the message.
A NEW STIMULUS CHECK?
In Prices, the Democrat points out her main policy proposals that show she is fighting for a better future for Georgia residents. Abrams declared that she will be working on a new stimulus check to benefit the middle class and help with expenses in the midst of rising inflation.
"Stacey Abrams will help the working people of Georgia. She will have stimulus checks for the middle class and not for the ultra-rich." In the video, she explains that she is working for the less privileged classes and that they have been aversely affected by Brian Kemp's policies.
STACEY ABRAMS PROPOSALS: SUPPORT FOR BUSINESS?
In the proposals that she presented to the Hispanic community, Abrams made it clear that if she becomes governor of Georgia, she will be offering more support for businesses. With something called «The Abrams Plan: Investing in Small Businesses,» the gubernatorial candidate showed how she will help entrepreneurs.
«It will be invested in small businesses, all this without raising taxes,» explained Abrams. One of Stacey Abrams' main goals is to be able to support the middle class and establish stimulus funds that will benefit the community without hurting the state economy. Filed Under: Stacey Abrams Proposals
A BETTER ECONOMY?
Given the problems inflation and rising prices have caused throughout the country, Stacey Abrams declared that she wants to be able to support the state's economy and be able to ensure that people prosper. Likewise, she pointed out the problems that Brian Kemp's leadership has caused. TO SEE VIDEO CLICK HERE
«With Stacey Abrams as Governor, Georgia's economy will work for everyone,» the ad ends. The elections will be held on November 8, 2022, where 36 states will be choosing a new governor or, failing that, re-electing their current one. Filed Under: Stacey Abrams Proposals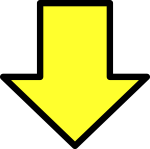 Related post