Halloween cocktails will make your party.
Try these spooky concoctions this year.
These drinks are great all year round.
Imagine the scene: foggy windows, carved pumpkins glowing in the dark, and eerie music setting the mood for your Halloween gathering.
How can you make this spooky soiree even more hauntingly memorable? Turn your attention to crafting some bewitching cocktails.
Designed to scare as well as satisfy, these drinks are the ultimate addition to your Halloween event.
Read on to discover the spookiest drinks to enjoy on Halloween.
Delicious and spooky
There's no denying that Halloween is a holiday steeped in ambiance and theatrics.
From your decor to your playlist, everything plays a part in creating that deliciously spooky atmosphere.
Cocktails can work in the same way, serving not just as beverages, but also as pieces of interactive decor.
Think fog-oozing goblets or eerie drinks that glow under black light, each contributing to the macabre mood.
Essential tools for your spooky concoctions
Before diving into the recipes, make sure your bar is well-equipped.
While a witch's cauldron would add a charming touch, your standard cocktail shaker and strainer will suffice.
Additional must-haves include jiggers for accurate measuring.
You should also have a muddler for crushing ingredients and a selection of spooky garnishes like gummy eyeballs or skeletal stirrers.
The Bloody Scary: A chilling twist on a classic
Kick things off with a twisted version of the Bloody Mary.
For a touch of Halloween horror, add a few drops of black food coloring, transforming it into a 'Bloody Scary'.
Enhance this concoction by adding a grenadine-filled syringe, simulating a syringe of vampire blood.
A rim of black salt provides the finishing touch, ensuring this drink is both creepy and captivating.
Halloween cocktails: The haunted margarita
Margaritas are generally a party favorite, but let's take it to the dark side.
By incorporating a spoonful of activated charcoal, you turn this classic into a blackened, ghostly delight.
Garnish it with a lime wheel and perhaps even a mini pumpkin on a skewer to complete the haunted look.
Guests will be intrigued, asking what secret potion you've used to darken this popular cocktail.
Zombie apocalypse: A rum sensation
The Zombie cocktail has a mysterious allure that makes it a Halloween must-have.
Blend dark and light rums together, and add fruit juices plus a dash of grenadine to create an island flavor.
The final touch is what sets it apart: a flaming sugar cube placed carefully on top.
It adds flair and a touch of danger, perfectly capturing the spirit of the apocalypse.
Witch's heart: Gin-based drinks never disappoint
For those who are fans of gin, the Witch's Heart cocktail won't disappoint.
Combining gin with purple viniq and a splash of lemon juice, this drink is both delectable and visually mesmerizing.
Once shaken and poured, add a piece of dry ice for that magical, foggy effect.
Just be careful handling dry ice and inform your guests as well.
Mocktails for the younger crowd
Let's not leave out the young ones or those abstaining from alcohol when we make our Halloween cocktails.
You can make a fun, colorful punch using a combination of fruit juices, sparkling water and a scoop of rainbow sherbet.
Toss in some creepy gummy worms or candy eyeballs for added fun.
It's a kid-friendly way to keep the spooky spirit alive and well.
Drink your Halloween cocktails responsibly for a safe celebration
Conjuring these bewitching Halloween cocktails is a fun endeavor, but let's not forget the importance of drinking responsibly.
Keep plenty of water and non-alcoholic beverages handy for your guests.
If you choose to use dry ice for added spectacle, please ensure it's handled safely to prevent burns.
A little caution goes a long way in making sure everyone has a spooky yet safe time.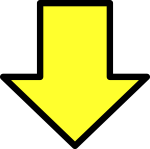 Related post