The Southwest United States is on alert for an intense heat wave.
Temperatures are expected to reach 100 Fahrenheit or higher.
Which states will be most affected?
Scorching temperatures are expected to affect areas of the United States stretching from California to New York, with forecasts calling for records above 100 degrees Fahrenheit in several locations.
Even residents of the Southwest, accustomed to hot summers are being hit by an unprecedented heat wave. Arizona, Nevada, New Mexico and Southern California all faced temps of 100 degrees or higher this week.
The Southwest United States is on alert for an intense heat wave
Adding insult to injury, the region has been left without monsoon activity to offset the scorching temperatures. In Arizona, the monsoon season officially begins on June 15 and can bring severe storms. The heat has made parts of Phoenix feel like a ghost town, according to The Associated Press.
Concerts at sunset were canceled and the covered patios at restaurants equipped with refrigerant vaporizers were empty. In recent years, Phoenix has taken several steps to limit the risks of heat-related illness. When the National Weather Service issues an excessive heat advisory, three of the city's most popular hiking trails close from 11 a.m. to 5 p.m.
The high pressure needed to generate monsoon storms is simply not there
On Tuesday, Phoenix was about to hit its 12th straight day of 110 °F (43 °C) or higher, according to the National Weather Service. The longest stretch recorded so far is 18 days in 1974, a situation that has sparked alarm.
The high pressure needed to generate monsoon storms just isn't in the right position, according to state climatologist Erinanne Saffell, so the Phoenix metropolitan area is facing below-normal precipitation levels and dry conditions facilitating higher temperatures.
The temperature doesn't drop below 90 °F
In addition, some experts believe that this year's heavier layer of snow in the west required more energy to melt, prolonging the progression of a high-pressure system this summer. Going outside is like stepping into a giant hair dryer. Accidentally brushing against metal and other surfaces can be like touching a hot stove.
All the concrete and pavement in sprawling Phoenix contributes to the misery, as sidewalks and buildings bake all day, slowly releasing accumulated heat overnight. During the current wave, the temperature doesn't drop below 90 °F.
Phoenix has become an urban heat island
This cycle turns Phoenix into an urban heat island. "In the early 1900s, Phoenix averaged five days a year when it was 110 degrees F (43 C) or higher. Now that you count the last 10 years, that's about 27 days a year. That's five times more," Saffell said.
On Monday, Martin Brown and his black Labrador, Sammy, escaped the heat in Phoenix by going to the lobby of Circle the City, an air-conditioned walk-in health clinic for the homeless that also doubles as a designated hydration station. Anyone can walk in to sit down, get bottled water, and find snacks like a burrito or ramen.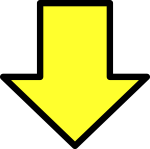 Related post