Precautions we must take due to the coming heat.
If your child has these symptoms, they may be suffering from heat stroke.
How to treat heat stroke in children.
With the arrival of summer, it is important for parents to be aware that children cannot be exposed to the elements for a long time while the sun is at its peak. It is especially important to keep an eye on babies and children. The elderly and very young children are at particular risk for heat stroke.
There heat-related illnesses that can arise due to the intense heat we are experiencing in different parts of the world. Sitting in the car for a long time, not drinking enough fluids, or being exposed to the heat for too long can all be extremely dangerous for children. Here are some tips to keep you and your family safe.
Beware of heat stroke!
The heat can cause sunburn, which can also be a nightmare for infants. Dr Sarah Jarvis, general practitioner and clinical director of Patientaccess.com, revealed to The Sun. The following information can be quite useful for parents.
"Because of babies' tiny size, and because their natural heat-regulating mechanisms aren't fully developed, they can overheat much more easily than adults. So it's essential to keep your baby cool and know the signs that your baby is overheating," she said. Filed Under: Signals Son Heat Effects
Signs that your child is suffering from heat stroke

Heat stroke is extremely dangerous and can be life-threatening. These are some of the signs that your child may be suffering from heat stroke.
Appearing dizzy or confused or being unresponsive or restless; also vomiting. Feeling very hot to the touch —especially around the neck and ears — is another sign. Also look for fast, shallow breathing, pounding heartbeat and change in sweat, for instance the skin may feel dry. Not wanting to eat or drink is an indication your child is overheating. Filed Under: Signals Son Heat Effects
What to do if your child is suffering from heat stroke
Death is the worst outcome of heat stroke and Dr. Sara Javis explained why. This is because as the body overheats, it needs to circulate blood faster to keep it cool, which puts pressure on the heart and lungs.
The Sun explains what you can do to help stave off heat stroke. Move the child to a cool area, do not give them medications such as aspirin or acetaminophen, bathe the skin with cool water, or cover with wet towels (using cool or tepid water) and, if your child is younger than six months, give plenty of breastmilk or formula. For older children, give sips of water. Filed Under: Signals Son Heat Effects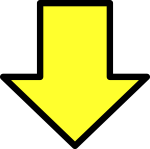 Related post