There were several fatal shootings over Memorial Day weekend.
At least 16 people were killed and dozens were injured.
Gun violence continues to rise in the US.
Multiple fatal shootings over Memorial Day weekend. Authorities report at least 16 deaths from shootings in the US on Memorial Day. Dozens more were injured in various incidents.
According to NBC News, two groups faced off on North Avenue Beach in Chicago on Friday afternoon, fortunately no injuries were reported.
At least 16 killed in shootings over Memorial Day weekend
There was a shooting in Baltimore, Maryland, on Friday afternoon during an altercation between two men. Five people were injured and the alleged culprit is on the run. The identities of the shooting victims have not been released while the investigation continues, Baltimore Police Commissioner Michael Harrison said.
Meanwhile, Mesa, Arizona witnessed the arrest of 20-year-old Iren Byers. He was accused of multiple shootings between Friday afternoon and early Saturday morning. Byers is accused of killing four people and injuring one.
Authorities responded to emergency calls in Seattle and New Mexico
On Saturday, authorities went to the Roxbury Lanes Casino in Seattle, Washington, after reports of gunshots. According to an NBC affiliate, three people were injured, while the suspect was detained until Monday morning.
After three people died and five were injured at a motorcycle rally in Red River, New Mexico, a suspect was arrested. The fatalities were identified as Anthony Silva, 26, of Los Lunas; Randy Sanchez, 46, of Albuquerque and Damian Breaux, 46, of Socorro, according to NBC News.
Shots rang out in a restaurant, a school and on a train
In an incident in which neither the victims nor the shooter have been identified, a man reportedly had an argument before opening fire at Hot Restaurant and Lounge in Garden Grove California. Three people were injured, two of them seriously.
While in Atalanta, Georgia a teenager was killed and another injured in a shooting at Benjamin E. Mays High School at an unauthorized gathering by the campus. Both young men were taken to the hospital and one of the victims died from his injuries. On the same day a person was shot dead on a Green Line train at the Navy Yard station in Washington, DC. Apparently the shooter and the victim fought inside the train.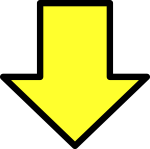 Related post