The buzz about Shakira dating Lewis Hamiltion continues to swirl.
They were allegedly caught kissing during a romantic dinner.
The truth about Shakira and her breakup with Piqué is revealed.
Recently there have been many rumors and much speculation about Shakira's love life, especially since she has been linked to Formula 1 driver Lewis Hamilton. Shakira, who is currently enjoying immense success in her music career, had taken a break from releasing songs for a few years before making a comeback.
While Shakira's personal life has been the subject of intense scrutiny and scandals since her split from Gerard Piqué, it appears that her romantic life may be going in a new direction.
What happened between Lewis and Shakira?
According to infobae, last weekend, Shakira was spotted at the Formula 1 Silverstone Grand Prix, where it is believed she was there to support Lewis Hamilton. Their frequent appearances together have fueled speculation about a possible romance between the two.
The paparazzi quickly noticed Shakira's presence at the event, capturing her looking happy in the company of Lewis Hamilton. It has become increasingly common to see the Las de la Intuición singer attending racing events.
Was Shakira seen kissing Lewis Hamilton?
While there have been ongoing rumors about a potential relationship between Shakira and Lewis Hamilton, it is important to note that neither of them have commented. Speculation increased after the two were first seen together at the Miami Grand Prix a few months ago.
According to infobae, various sources have alleged that Shakira and Lewis have been spotted canoodling. Other media, such as Vanitatis from El Confidencial, have reported kisses and other public displays of affection.
The «truth» about what happened between Shakira and Piqué is revealed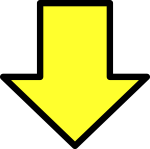 Related post