Shakira returns to Barcelona to deliver her children to Piqué.
Was she also there to see Lewis Hamilton?
Shakira appears in the least expected place.
Shakira has become one of the women of the moment, with success after success. Since she split from ex-soccer player Gerard Piqué, she has been living her best life.
Although it was believed that Piqué would travel to Miami to pick his children up, it turns out Shakira decided to travel to Spain, and she may have had another reason to go….
Is Shakira reuniting with Piqué?
On Sunday Shakira arrived in Barcelona to leave her children with Gerard Piqué and returned to her old home in Esplugues de Llobregat, which she shared with the former soccer player. The Colombian singer surprised everyone when she appeared at the Spanish Grand Prix.
This is not the only reason why Shakira and Piqué have been back in the news. Both were invited to the event at the Montmeló circuit.
Shakira was welcomed
Shakira was captured by the cameras of El Gordo and La Flaca arriving in Spain with her children. And she looked happy. The singer's fans were waiting for her and at the airport.
Perhaps Formula 1 driver Lewis Hamilton was waiting for her too! He recently said he wanted a Latino girlfriend, and the two were seen together at the Miami Grand Prix.
Does Shakria have a British boyfriend?
The athlete gave an interview and said he was looking for a Latina girlfriend: «I need to find a Latina.» Media such as The Sun and the Daily Mail shared photographs of Shakira getting on a yacht off the coast of Miami, along with the driver and some of his friends.
The Colombian singer has been one of Lewis Hamilton's celebrity guests. Rosalía has also been seen with him.
Rumors increase
Shakira fueled rumors of a romance with Lewis Hamilton after she was caught in the Mercedes box during the Spanish Grand Prix, where the British driver was on the podium.
A video on Twitter showed Shakira watching the Grand Prix race from the box of the British driver's team.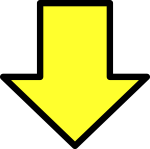 Related post