After several days of speculation, Shakira and Piqué's breakup was confirmed.
Although the couple had been together for more than a decade, they were not married.
The biggest issue of their separation will be who gets custody of the children.
The love story is over. Singer Shakira and soccer player Gerard Piqué confirmed on Saturday, June 4 that they are separating after more than a decade together. And, although, they never got married, the big question remains: Who will get custody of their children?
Gerard Piqué and Shakira are breaking up after the athlete's alleged infidelity came to light. And, on top of the fact that they are separating, a custody battle could be brewing, according to El Economista Informalia and Marca.
Shakira and Piqué's breakup confirmed

Informalia had reported two days ago that the couple was ending their 12-year relationship and that they had even begun the separation process. «There is no going back: the Colombian singer and the Blaugrana soccer player have started the official separation process in Barcelona,» the outlet announced. And on Saturday the news was confirmed.
«They have not been able to overcome their last crisis despite having been in a relationship for 12 years and both Shakira (45) and Piqué (35) have hired specialized lawyers to start the process,» Informalia reported. Although they never married, which is one less problem, there are things that have to be resolved and the custody of their children Milan and Sasha is the main issue, Marca said.
Neither wants money from the other
«They are not married, but they share important things that they have to resolve,» Informalia stated. "Sources say that neither of them wants money from the other, but there will be problems (and many) regarding the custody of their two children," the report said.
After the couple's possible breakup was announced at the beginning of the week, it seems that Colombian Shakira wants to move to another country with her children. "The artist doesn't want to continue living in Barcelona," indicated Informalia. "She has no friends or family here (except Piqué's) and the treasury has been chasing her for years, so she intends to move and settle in another country. With her children, of course."
'Things could get ugly' over child custody
According to the Informalia report cited by Marca, this is the situation that could cause problems, since the Barcelona defender does not want to be separated from his children. They have lived in Barcelona all their lives and moving to another country could be difficult for them.
The same sources, according to the magazine, assured that neither of the two «is willing to give in on this point, so if an amicable agreement is not reached, things could get ugly.» On Saturday, Shakira's public relations firm issued a brief statement announcing: «We regret to confirm that we are separating. For the well-being of our children, who are our highest priority, we ask that you respect their privacy."
The post The biggest problem after the separation of Shakira and Piqué: who will keep the children? appeared first on Mundo Hispánico.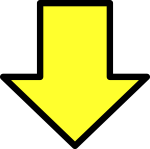 Related post