Shakira could spend years in prison if she's convicted of tax fraud.
What is happening with her case in Spain?
Piqué recently reunited with his ex.
Shakira could spend years in prison! Shakira returned to Barcelona two months after moving to Miami to bring her children to visit her ex, Gerard Piqué. The trip has sparked all kinds of speculation, since everything indicates that her plans are to stay in Spain while her children are with their father.
Many believe Shakira has taken advantage of the trip to meet with her lawyers and prepare for her tax fraud trial that is scheduled for November. She has been accused of tax fraud by the Spanish Treasury.
Shakira could spend years in prison if convicted of tax fraud
Accused of not paying over $15 million in taxes to the Spanish Treasury, the singer faces a possible prison sentence of eight years and two months, and a fine of over $28 million if she's found guilty.
Convinced that she can prove her innocence, the Colombian is going to meet with her defense team led by Pau Molins, to finalize the details of their trial strategy.
The Treasury has stopped questioning witnesses
El Periódico has reported that the Treasury has given up questioning 51 witnesses of the more than 140 that Shakira initially proposed to testify in the trial. They are mostly her acquaintances and neighbors from the time she lived with Gerard Piqué.
The trial could be shortened if the Colombian singer reaches a last minute agreement for a reduced sentence in exchange for acknowledging tax fraud.
Shakira returned to Spain to face legal issues
Shakira's defense team alleges that the singer did not establish her residence in Spain until 2014 and emphasizes that since 2011 the Colombian singer has paid more than $110 million in taxes in different countries.
According to Europa Press, Shakira will meet with her legal team, headed by Pau Molins, to finalize the details of the strategy that she will follow in the trial.
What will happen next?
The magistrate in charge of the case, José Manuel del Amo, met several weeks ago with the Spanish prosecutor's office, Shakira's defense and the State Attorney's Office to plan the trial.
The judge suggested to all parties that they review the list of witnesses to consider whether or not they were all necessary to defend their stance. At the moment it is unknown if Shakira will be present during all the trial sessions.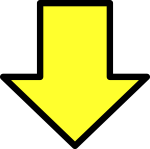 Related post