José José's daughter surprises everyone with an unexpected photo.
She appeared with Manuel José, the alleged son of The Prince of Song.
The dispute among his family members.
Sarita appears with José José's alleged son. The children of the Prince of Song were devastated after the death of their father, José José. But the deceased Mexican singer's children have also been in constant conflict for several years, which is why this news is surprising….
Throughout his career, the Gavilán o Paloma singer became a father three times with two different women. First, with Anel Noreña, he had Marysol and Jose Joel. Years later he remarried and Sara Sosa was born. Now this new photo released by his daughter surprised thousands of followers.
Sarita surprises everyone when she appears with Manuel José
Sarita, José José's youngest daughter, has once again attracted the attention of netizens by sharing a series of photos with Manuel José, a Colombian singer who claims to be the Prince of Song's son. This, of course, was a great surprise for her fans.
Sarita, her husband and her daughter were present at a concert that Manuel José gave in Miami and, after the show, they shared a few moments together and posted them on social media, where they exchanged affectionate messages. Filed Under: Sarita meets with José José's son
Sarita exchanges messages with the son of José José
"I still have the same excitement as last Saturday, at the concert in Miami, so important and significant. I was surrounded by a very special audience and people that I have in my heart and I thank all of them for accompanying me," wrote Sarita.
"Thanks to you my dear @sari_oficial, you shine through your smile, your soul and your talent, to @yimmyortizg loving father and husband and to my beloved Belén, who is the synthesis of love, for making me so happy. I look up to heaven and thank God and his angels for guiding our lives," he wrote. Filed Under: Sarita meets with José José's son
Sarita expresses her love
Sarita applauded his talent and reiterated that she will always support him. "Thank you @manueljoseoficial for inviting us to your wonderful concert. We enjoyed it very much! We wish you all the success in the world. We are here to support you. As I told you before going up, SHINE because that's what you were born for.»
Manuel José, known for being a José José impersonator, claims to be the son of Seré singer, despite the fact that a DNA test indicated that he is not. When José José was alive, both lived harmoniously for several years, however, once the DNA test came out negative, the Prince of Song said that he preferred to distance himself after the young man claimed that the test had been manipulated by the singer. Filed Under: Sarita meets with José José's son
Sarita receives criticism from Mexican fans
José Joel and Marysol Sosa have publicly expressed their annoyance because Manuel José continues to present himself as «José José's son», when in fact he is not. Contrary to this, Sarita, who does not have a good relationship with José Joel and Marysol, gets along well with Manuel José, who lived with Belén, José José's granddaughter.
Sarita was rejected by many Mexicans after the death of José José, because she, along with her mother Sara Sosa, refused to hand over his body. In addition, José José's spent his last days with her, away from the rest of his family, according to El Universal. Filed Under: Sarita meets with José José's son.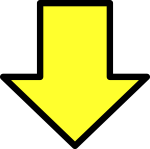 Related post