San Diego County declares humanitarian crisis.
They don't have enough resources for migrants.
The Board of Supervisors asks for federal help.
Texas Governor Greg Abbott has railed against what he refers to as an «invasion» of immigrants crossing the border from Mexico.
In response, he sent busloads of migrants to New York City last week.
This followed comments from New York Governor Kathy Hochul, who indicated the state lacked the capacity to accommodate them.
Now, San Diego County has declared a humanitarian crisis because of thousands of asylum seekers who are left to fend for themselves after being dropped off by Border Patrol.
San Diego County declares a humanitarian crisis
San Diego County is facing a significant humanitarian crisis, compelling local authorities to declare an emergency.
Over 7,800 asylum seekers have been dropped off with no resources and no support.
This dire situation has sounded the alarm, prompting the county Board of Supervisors to unanimously call on the federal government to step in.
Their plea asks the federal government to provide resources and assistance in managing the situation.
Border Patrol has been relocating migrants
The Border Patrol has relocated groups of migrants from the border to various areas around San Diego.
These locations include transit stations at Oceanside, El Cajón and Otay Mesa West.
According to CBS 8, overcrowding at border facilities has prompted this mass release.
As a result, numerous families find themselves in vulnerable and unsupported situations, left exposed to the elements for days on end.
Impact of the immigration crisis
Some migrants have received support from their sponsors, who provide them with housing and cover their expenses during their asylum process.
However, many families remain in dire straits.
This escalating immigration crisis affects not only San Diego but also other cities in California, Texas and Arizona.
This situation tests the response capabilities of both local and national authorities.
Government action in the face of crisis
In the midst of this critical situation, the Mexican Government has struck an agreement with the United States.
This involves deporting migrants back to Mexico in a joint effort to manage the current migration surge.
Still, the situation in San Diego remains critical and demands immediate action.
Previously, the Border Patrol had informed civil organizations before releasing groups of migrants onto the streets due to overcapacity in its facilities.
San Diego calls on the federal government
The San Diego County Board of Supervisors has implored the federal government to allocate resources and staff to address the crisis.
They aim to aid asylum seekers, helping connect them with their sponsors and final destinations, thereby preventing their release onto public streets.
Furthermore, they've voiced their opposition to the transfer of asylum seekers from other states and jurisdictions.
The Board emphasizes the need to prioritize addressing the situation in San Diego.
A humanitarian crisis
In response to this crisis, San Diego County intends to send a detailed letter to the federal government.
In this letter, they will emphasize the specific needs of local non-governmental organizations and impacted communities.
It's crucial that swift and effective action is taken to handle this humanitarian crisis.
Moreover, migrants who are in desperate circumstances on the streets of San Diego County need proper support.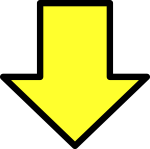 Related post