Salma Hayek shared sexy vacation photos with her husband.
The couple seems very much in love.
What did Salma and François-Henri Pinault do?
MundoNow presents Óyenos Audio. On the Sin Broncas con La Bronca podcast, host Sylvia del Valle brings you spicy songs, lots of laughter and topics that few dare to talk about.
YOU CAN LISTEN TO SIN BRONCAS CON LA BRONCA BY CLICKING ON THE PHOTO
Salma Hayek and François-Henri Pinault are more in love than ever
Mexican actress Salma Hayek boasts over 25 million followers on her Instagram account, where she frequently shares glimpses of her daily life. While her daughter is often the focus of attention, this time it was her husband, businessman François-Henri Pinault, who took center stage.
The couple first met in 2006 and has since built a strong and enduring relationship. Together, they are proud parents to their daughter, Valentina Paloma Pinault. Throughout the years, Salma and François-Henri have remained one of the most stable and loving couples, as showcased in some photos recently shared on Salma's Instagram account.
Salma Hayek and her husband share sexy vacation photos
«Enjoyed the great blessings of sun 🌞 water 💧 and love ❤️ #grateful,» wrote the Mexican actress in a heartfelt Instagram post that features a series of three photographs capturing Salma's blissful vacation on the beach with her beloved husband.
In the photos Salma looks absolutely radiant, embracing her natural beauty without a hint of makeup. She confidently displays her curves, proving that she's defying age. The captivating 56-year-old Mexican artist exudes joy and contentment.
A happy husband
In the first photo, the actress is affectionately embracing her businessman husband in the water. Though François-Henri Pinault's back is turned, it's evident that it's him.
The other two photos showcase Salma in a vibrant pink swimsuit with the sun's rays enhancing her allure even further. The post was flooded with admiring comments and adoration for the beloved Mexican actress in these captivating images.
Salma Hayek's fans were touched by the photos
Salma's fans were deeply touched by the photo of the couple, and naturally, they were thrilled with the beach photos of Salma as well. Comments poured in: «Two teenagers in love, enjoying a sunny and beautiful day together.» «Absolutely divine, fresh, and natural! Perfect! I adore seeing real people.»
«The first photo is so wonderful, I love you both. YOU ARE BEAUTIFUL. Enjoy these precious moments, queen. I love you so much.» «Your beauty is so radiant, it's blinding! Hahaha.» «Salmita, oh my God, behave… that mischievous face you have!»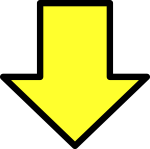 Related post