Rosie Rivera Hints at a Judas in the Family.
She faces criticism for her actions.
She defends Pedro Rivera.
Rosie Rivera, a well-known public figure and sister of the iconic Jenni Rivera, is once again in the headlines due to statements made in a recent video.
In the Rivera family's world, controversies are not uncommon, and this instance is no exception.
Rosie Rivera voiced her opinions on the use of memes related to God and Judas. Could this be a hint towards her niece Jacqie Rivera, who sued her father?
This revelation sparked varied reactions from her followers, with the majority being critical of Rosie.
Rosie Rivera and her Controversial Statement
In a video posted to her social media, Rosie Rivera expressed concern about how people use memes to joke about God and the betrayal by Judas.
Referring to a meme which read, «I'd rather have a Pedro who explodes than a Judas who kisses you on the cheek in betrayal,» she commented.
Rosie urged her followers to consider the importance of God's word in their lives.
«We have to understand that the word of God is much more than feeding our courage,» Rosie stated in the video.
This was what she said
Additionally, she wrote: «If your walk with Christ is based on Instagram memes, you're missing out on the beauty of a personal relationship with Him.»
However, not all of her followers received these statements well.
Many accused her of being hypocritical, with comments like: «Your karma will soon come to you and to your family, and we'll all see it,» and «When will you apply it to yourself?»
Other remarks such as «The most unruly family with so many problems now talks about God,» and «Look who's talking,» flooded social media.
Rosie Rivera raises criticism
These criticisms may have been influenced by the recent lawsuit filed by Jacqie Rivera on behalf of her mother's company, Jenni Rivera Estate.
Also on the part of their siblings as heirs, against her own grandfather, Pedro Rivera, and his record labels.
The lawsuit alleges that Pedro Rivera has improperly exploited the material of the deceased Diva de la Banda.
Both Juan and Rosie Rivera are also named in the lawsuit for having hidden from the heirs the improper way in which their father has exploited Jenni's legacy.
Rosie defends her father after being sued
Faced with these accusations, Rosie Rivera defended her father in an interview on the Ventaneando program.
She argued that everyone in the family owes their existence and career to Pedro Rivera, who, in addition to being their father, has promoted them professionally.
Rosie claimed that because of the way her father has always put family above all else, he would not be able to respond publicly to his grandchildren.
«My father is the most honest, hard-working, and upright man I have ever met,» Rosie began.
Rosie Rivera hints: The controversy continues
«He is not going to fight with the family; if anything, in court there is going to be a legal defense, but to talk about it publicly and discuss it, my dad is not going to do it,» she revealed.
«My dad loves his family and he will continue that way,» Rosie declared in defense of her father, she also indicated, according to Infobae.
The controversy surrounding Rosie Rivera, Jacqie Rivera and the family seems to have no end, and followers remain divided in their support.
While some criticize her for her religious views and her role in the legal suit, others support her and defend her father's integrity.  ( WATCH THE VIDEO).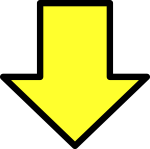 Related post