Casey DeSantis sent an eerie tweet amid campaign rumors.
Ron DeSantis' wife 'mocked' the speculation on Twitter.
DeSantis made his presidential campaign official on Twitter last night.
Casey DeSantis, wife of Florida Governor Ron DeSantis, hinted at the presidential campaign rumors surrounding her husband on social media and shared a sarcastic video about the race, sparking rumors.
It all started when Fox News reported that Governor Ron DeSantis is going to announce his entry into the fight for the White House in 2024. According to Fox, the conservative politician will make the announcement with Elon Musk.
CASEY DESANTIS BREAKS HER SILENCE
Casey DeSantis, wife of Governor Ron DeSantis, broke her silence on rumors of a presidential run in 2024. The politician's wife shared a video on Twitter, shortly before he officially made the announcement on Wednesday.
«America is worth the fight… every single time,» said Ron DeSantis's wife in the tweet. Later that evening Ron DeSantis made it official in a glitchy Twitter Spaces presentation.
What is in the video DeSantis shared?
In the clip released by Casey DeSantis, a man is walking up to a podium with the United States flag in the background, while the voiceover speaks about hope and faith in the United States. It also pointed out the sacrifices he could make for the country.
«They call it faith because, in the face of darkness, you can see that brighter future. A faith that our best days are ahead. But is it worth fighting for? Do I have the courage? Is it worth the sacrifice? America is worth the fight… every single time,» declared the voiceover.
Was Casey DeSantis mocking the situation?
Hours before sharing the video, Casey DeSantis shared the article where Fox News talked about the 2024 presidential race. Her tweet was accompanied by a happy face emoji.
«Big [news] if true», tweeted Casey DeSantis. The first lady of Florida did not give further details in this regard. Ron DeSantis shared the tweet without comment.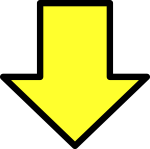 Related post