More bad news for immigrants.
Governor Ron DeSantis sends troops to Texas to help secure the border.
He claims it's because of an immigration «crisis».
Recently, Florida Governor Ron DeSantis announced that he would take action on the border between Mexico and the United States. Now he has deployed a number of soldiers to Texas to «help the security crisis» the state claims is occurring due to an influx of immigrants.
«At my direction, state agencies including law enforcement and the Florida National Guard are being deployed to Texas, with assets including personnel, boats and planes,» DeSantis said in a statement.
DeSantis sending troops to help Texas secure the border
DeSantis has made more than 1,100 state assets and resources available to help at the Texas border. This has generated much controversy among Hispanics living in both Florida and the Lone Star State.
Even some politicians responded: "What an irresponsible waste of critical state resources by DeSantis for his own act of national politics. Honestly, I'm not sure we've ever seen such intellectually dishonest leadership in Tallahassee,» former Republican Rep. David Jolly posted on Twitter.
This is not the first time DeSantis has sent the military to the border
This is not the first time that DeSantis has done something like this. In 2021, the Governor of Florida sent dozens of officers to attend to «problems at the border» at the request of Greg Abbott and Doug Ducey, former Governor of Arizona.
According to Univision, around $1.6 million was spent for a one-week stay. Though it has also been said that the exact figure was being made up by the state of Florida and it was closer to $570,000.
Is there reason for concern?
The Republican governor said last Tuesday that he will send 800 National Guard soldiers, 200 officers from the Florida Department of Public Safety, 101 State Troopers and 20 Florida Fish and Wildlife Conservation Commission officers. Florida will also deploy five aircraft, 17 drones, two command vehicles and 10 boats.
State and federal officials have raised concerns about a possible increase in border crossings after asylum restrictions put in place during the pandemic were lifted last week. However, the flow of migrants fell by 50%.
Is Florida anti-immigrant?
DeSantis, who is expected to announce his 2024 presidential run soon, has made immigration one of his administration's priorities. He has been harshly criticized for his anti-immigrant stance, according to the Dallas News.
Last week he passed a sweeping immigration reform that strengthens its migrant resettlement program and limits social services to migrants without permanent legal status.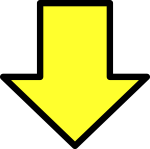 Related post