Learn about becoming an ESL teacher.
It's an in-demand career.
These are the basic requirements.
Embarking on a career in ESL (English as a Second Language) teaching is an exciting journey that opens doors to diverse cultural experiences and personal growth.
However, to be successful in this field, certain qualifications are essential.
Learn about the key qualifications needed to build a thriving career in ESL teaching.
From academic credentials to personal skills, we cover everything you need to prepare for this rewarding profession.
Essential requirements for becoming an ESL teacher
A bachelor's degree is typically the fundamental requirement for ESL teachers.
This degree doesn't necessarily have to be in education or English, though this helps.
In addition to a degree, a specialized certification in TEFL (Teaching English as a Foreign Language) or TESOL (Teaching English to Speakers of Other Languages) is highly beneficial and often required by employers.
These certifications are available through various online and in-person programs and equip you with the specific skills needed for effective ESL teaching.
Understanding language proficiency tests
ESL teachers often prepare students for English proficiency tests like the TOEFL (Test of English as a Foreign Language) or IELTS (International English Language Testing System).
Familiarity with these tests and their format is crucial for ESL teachers.
Professional development courses are available to help teachers understand these exams.
This knowledge not only makes you a more effective teacher, it also makes you a more attractive candidate to potential employers.
The role of cultural sensitivity and adaptability
ESL teaching is not just about grammar and vocabulary; it's also about bridging cultural differences.
Teachers must be culturally sensitive and adaptable, as they often work with students from various backgrounds.
This skill helps create an inclusive learning environment where students feel respected and understood.
Cultivating cultural sensitivity can come from personal experiences, professional training, or both.
Advanced degrees and continuing education
For those interested in becoming an ESL teacher, pursuing a master's degree in ESL, education, or linguistics can be beneficial.
Advanced degrees often lead to opportunities in curriculum development, educational administration, or higher education teaching.
Many institutions also value continuous professional development, which can be achieved through workshops, conferences, and additional certifications.
Staying current with educational trends and methodologies is key to a successful and evolving ESL teaching career.
Technology skills in the modern ESL classroom
In today's digital age, understanding technology is a significant asset for ESL teachers.
Familiarity with online teaching platforms, educational software, and digital resources enhances the learning experience for students.
This technological savvy also enables teachers to reach a wider audience through online teaching opportunities.
Continuous learning and adaptation to new technologies are essential in this rapidly evolving field.
Personal traits that make a great ESL teacher
Apart from academic qualifications, certain personal traits are vital for becoming an ESL teacher.
Patience, creativity and a passion for teaching are among the most important qualities.
These traits help teachers engage and inspire their students, making the learning process enjoyable and effective.
A successful ESL teacher is one who can connect with their students and ignite a love for the English language.
Opportunities for specialization within ESL teaching
The field of ESL teaching offers various areas for specialization, such as business English, young learners, or exam preparation.
Specializing in a specific area can make you more marketable and open doors to niche teaching opportunities.
This specialization often requires additional training or certification but can lead to higher pay and more fulfilling teaching experiences.
Identifying your interests and strengths is key to finding your niche in ESL teaching.
Becoming an ESL teacher
A career in ESL teaching is both challenging and rewarding, requiring a blend of academic qualifications, personal skills and continuous learning.
By meeting these qualifications and embracing the unique challenges of the field, you can build a successful and fulfilling career in ESL teaching.
Whether you're just starting out or looking to advance your career, the journey of an ESL teacher is one of lifelong learning and profound impact on students' lives.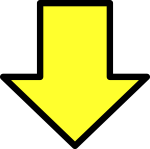 Related post