Republican politicians push to deploy the military at the border.
They say the drug cartels should be considered terrorists.
They want to destroy their drug making facilities.
Republicans in congress want the US to declare war on Mexican drug traffickers, calling them terrorist groups. Their rhetoric took a turn on Wednesday with the introduction of two bills that would militarize the border.
Roger Marshall and Rick Scott introduced their bills in response to last Friday's kidnapping of four Americans in Matamoros, on the Texas border. Two of the Americans were murdered in the incident.
Republicans declare war on Mexican drug traffickers
According to EFE, Republican politicians seek to declare war on Mexican drug traffickers, setting their sights on the Gulf, Northeast, Jalisco Nueva Generación and Sinaloa cartels. In addition to labeling them terrorist groups, they want to be able to freeze their assets.
"They have terrorized Americans for decades. We are going to destroy their business model and lifestyle because our national security depends on taking decisive action,» Senator Lindsay Graham said in a press conference. The senators also want the US Army to be authorized to intervene against these organizations wherever they are. "Not to invade Mexico or shoot down Mexican aircraft, but to destroy their laboratories."
Republicans point to the influx of fentanyl into the US
The rise of fentanyl entering the US has is partially fueling their wrath. The US Drug Enforcement Administration (DEA) announced last December that in 2022 it seized 379 million potentially lethal doses of fentanyl, «enough as to kill all American citizens."
Graham labeled Mexico a «narcoterrorist state» and sent a message to Mexican President Andrés Manuel López Obrador: «Fentanyl is a weapon of mass destruction that is coming from your country. You are allowing havens for these groups to operate with impunity. We ask you to help us.»
Mexican cartels are already sanctioned by the United States
Mexican cartels are already sanctioned by the United States and its unlikely that these bills will pass but the Biden administration has not ruled out further action.
«We will always do what is most effective and what is in our power to hold them accountable,» said State Department spokesman Ned Price on Tuesday, while Attorney General Merrick Garland warned that bilateral relations must be upheld, but he's not opposed to that designation either,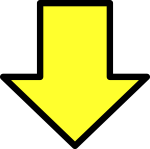 Related post