Thousands will be getting relief checks in the US.
Essential workers in Connecticut could receive up to $1,000.
Who qualifies?
Relief checks for essential workers in Connecticut.  The government is still sending out stimulus payments for those who faced hardship during height of the COVID-19 pandemic.
The economic crisis it is getting worse and state governments have programs to help alleviate some of the financial strain. Relief checks ranging from $200 to $1,000 will be issued to thousands of residents in Connecticut through the Premium Pay program.
150,000 people will receive $200-$1,000
Connecticut received a little more than $100 million to distribute to thousands of residents, The state has modified the original payment amounts after being deluged with applicants for the program.
According to The Sun, the original plan states that workers with incomes of less than $100,000 could get $1,000 checks, while those who earned between $100,000 and $149,999 would receive smaller amounts. Now, only full-time workers earning less than $50,000 qualify for the full $1,000, while those earning between $50,000 and $150,000 will receive $100 to $800.
How do I know if I am eligible?
Applications had to be submitted before October 1, 2022. Paper checks will begin to be distributed five to six weeks after being selected, which means they should arrive by March 11, according to The Sun.
To be eligible, the applicant must have worked as an essential worker in the private sector in Connecticut between March 10, 2020 and May 7, 2022. Those working for a federal government agency, state or municipality do not qualify. In addition, your income cannot exceed $149,999.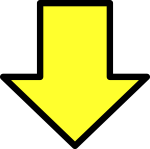 Related post