Francisco Oropeza is wanted in Texas for killing 5 people.
Relatives of the victims are speaking out.
They reveal what happened to their loved ones.
Relatives speak out about the victims in the Texas mass shooting. Last week a Texas man killed five of his neighbors, including an 8-year-old boy, after they asked him to stop shooting in his yard because their baby was sleeping. The suspect was identified as 38-year-old Francisco Oropeza.
The attack occurred just before midnight on Friday in Cleveland, a town about 45 miles north of Houston, on a street where, according to some residents, it's not unusual to hear firearms going off.
Man kills 5 neighbors in Texas
Now, the relatives of the five victims have given their first statements after terrible massacre committed by Francisco Oropeza. They explain how hard it has been dealing with the aftermath of the tragedy.
San Jacinto County Sheriff Greg Capers said Oropeza used an AR-15 rifle and the search for him continued Saturday afternoon. Authorities expanded the search area by up to «10 to 20 miles»  according to The Associated Press.
Relatives of the Texas mass shooting victims speak out
The attack was the latest act of gun violence as we've seen a record number of mass shootings in the United States so far this year. FBI spokeswoman Christina Garza said investigators don't believe everyone inside the home was part of the same family.
The victims were identified as Sonia Argentina Guzmán, 25; Diana Velázquez Alvarado, 21; Julisa Molina Rivera, 31; José Jonathan Casarez, 18; and Daniel Enrique Laso, 8. Family members met with a popular influencer to speak out about the attack.
One of the survivors reveals how the tragedy happened
Carlos Eduardo Espina, who is an aspiring lawyer and content creator on TikTok, shared a video where he met with relatives of the five victims of Texas mass shooting. They opened their hearts about the terrible tragedy. «We were inside the house, the girl was in a room and we were playing…»
"Suddenly we heard some gun shots very close to the fence of the house, then the girl came and told her husband, 'Look, the neighbor is shooting very close'… The boy approached him and said, 'Neighbor, can I ask you a favor? You cannot shoot close to my house, please, can you move a little bit because I have my newborn baby.»
"We were 16 people, 8 children and 8 adults, and 5 died"
The young man revealed that the neighbor was upset at the request. He said, «You are not going to tell me what to do.» Later, the survivor revealed that the shooter angrily approached the house and began shooting as his wife and children took refuge in a closet.
He said they called police but they did not respond quickly. «We were 16 people, eight children and eight adults and five died.» Carlos Eduardo Espina said that he is raising money to help Honduran family after this terrible incident.
The family asks for justice
Finally, the family said what they want now: «That justice be done, just that, that those who came to destroy life pay,» said the survivor of the massacre, while another family member said, «We just want justice to be done.»
«Happiness was taken from us overnight, without one making anything bad he grabbed a gun to shoot the whole family that was there, he had no right to do that,» added another survivor.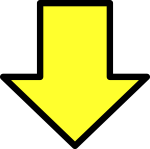 Related post