Learning new things is the centerpiece
of a toddler's life, and with this book on hand; your little one will surely have fun learning new words—in English and Spanish! A full-color high-quality photograph of the item accompanies each English and Spanish word. The pictures are certainly eye-catching, as are the words, printed in a fun bold font that will make it easier for your little one to recognize letters as they grow.
The images and words are grouped into themes, such as, "things that go," "mealtime," "outside," "clothes," "colors," and several others relevant to the life of a small child. This large-trimmed board book features very sturdy pages, ensuring years of rough playing and learning. A great addition to any toddler's library. —Reviewed by Beth Rotella, Teacher, New York.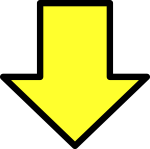 Related post