Bolsonaro and Lula will have a run-off after a close vote.
What will happen with the presidential election.
No one got a majority of the votes.
Elections in Brazil. The two main candidates for president of Brazil will face each other in a run-off after neither of them obtained enough votes on Sunday in an election that will decide whether the country returns a leftist to the helm or keeps a right-winger in office for another four years.
After having counted 99.5% of the votes on Sunday's election day, former President Luiz Inácio Lula da Silva nabbed 48.3% of the votes, compared to 43.3% for current President Jair Bolsonaro. Brazil's electoral authority said such a result makes a run-off between the two candidates a mathematical certainty.
They were not the only presidential candidates
Nine other candidates participated in the presidential election, but their numbers are much lower than those of Bolsonaro and Lula. The closeness of the elections came as a surprise, as opinion polls prior to the election gave Lula a solid lead.
The latest Datafolha poll, published on Saturday, 50% for Lula, and 36% for Bolsonaro among 12,800 people who were interviewed. It had a margin of error of plus/minus 2 percentage points.
No one imagined the result
"This narrow difference between Lula and Bolsonaro was not anticipated," said Nara Pavão, a professor of political science at the Federal University of Pernambuco. Carlos Melo, a political science professor at Sao Paulo's Insper University said, «It's too early to go into depth, but this election shows that Bolsonaro's victory in 2018 was not an isolated event.»
Bolsonaro performed well in Brazil's southeastern region, which includes the highly populated states of Sao Paulo, Rio de Janeiro and Minas Gerais, according to Rafael Cortez, who oversees political risk analysis at Tendencias Consultoria.
Not even the polls could predict the outcome
«Polls didn't capture that growth,» he said. Bolsonaro's mandate has distinguished itself for its provocative rhetoric, its pressure on democratic institutions, its criticized handling of the Covid-19 pandemic, and the largest deforestation in the Amazon rainforest in 15 years.
But he has built a base of supporters with his defense of traditional family values, his rejection of political correctness and portraying himself as a protector of the nation against leftist policies that he says erode personal freedom and cause economic instability.
"Polls can be manipulated"
Marley Melo, a 53-year-old merchant in the capital Brasilia, turned out early to vote wearing the yellow of the Brazilian flag that Bolsonaro and his supporters wear in their marches. Melo stated that he would vote again for Bolsonaro and that he did not believe the polls that show him in second place.
«The polls can be manipulated, they are from companies that have their interests,» he said. The slow economic recovery has not yet made itself felt for the poorest and 33 million Brazilians go hungry despite the increase of public assistance, according to the AP.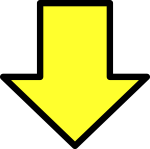 Related post