Piqué deals a surprising low blow to Shakira.
The ex-soccer player finally showed off Clara Chía on Instagram.
Is Shakira preparing a «surprise» for her children's father on his birthday?
The criticism and ridicule of Piqué have not stopped since people learned of his alleged infidelity to Shakira with his current girlfriend Clara Chía. Shakira has released songs about him and it was reported that his company is in crisis and that part of Shakira's treasury debt was his responsibility.
Was it Clara Chía's idea or did the former player think it was the best in the middle of the scandal? Nobody expected that just two weeks after Shakira released the highly acclaimed BZRP Music Sessions #53, where she criticizes Piqué, the former soccer player dared to add more 'fuel to the fire' with a photograph.
Piqué isn't holding back on proclaiming his love for Clara Chía
While Shakira is preparing an international tour in the second half of the year, as well as taking care of her children and planning her new life in Miami, Piqué is having problems with his company Kosmos. He is the object of ridicule to wherever he goes because of the songs that his ex plays but he doesn't care and shows his love for Clara Chía.
A few days ago it emerged that, apparently, the former soccer player flirted with a law student and the media speculated that he was unfaithful to Clara Chía. However, the most recent photograph that Piqué shared on his Instagram account makes this seem unlikely.
Did Clara Chía demand that he share their first photo together?
On Wednesday, January 25, Piqué posted his first photograph with his girlfriend Clara Chía in the midst of the scandal over the song Music Sessions #53, as well as the multiple videos where he and his mother are mistreating Shakira.
In the image that quickly went viral, since the former soccer player has 21 million followers on Instagram, he looks very serious dressed in black and looking at the camera while Clara Chía smiles slightly with her hair loose. Apparently they were in a restaurant… Was it the young woman's request or did Piqué want to do it?
People criticize Piqué for the photo with his girlfriend
What makes the situation even more shocking is that there are still photos of Shakira on Piqué's Instagram…Isn't Clara Chía angry about this situation?
«Clearly they are no longer hiding.» «Clearly this does not deserve a like.» «It is not because of Piqué but there is a but… I think that Claramente is his girlfriend.» «Since you paid her lips, you could pay her a stylist to improve her hair…Clearly she is not a good person, Shakira is clearly too much of a woman for you." "Let's say that Casio is not so bad," began the mocking comments.
People immediately left negative comments
As the photo of Piqué with Clara Chía went viral, the comparisons with Shakira were immediate: «Little clowns.» «Men who do not respect their ex-wives and mothers of their children.» "And the lawyer? I don't understand anything." "I don't know why but it hurts me to see this photo."
Other people went for the jugular with Piqué: «Every new broom always sweeps well.» «A man who cheats on the mother of his children will never be loyal to you.» «I imagine the fight to get the photo to go up. It happened to me with the previous Casio." "The Casio and the clown." "Everything is energy… What you do and give… It always comes back." "Shameless." Some images in this note come from this video and this video.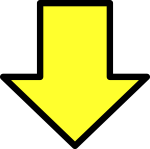 Related post