The first image of Francisco Oropeza in jail is released.
Authorities arrested the Texas massacre suspect last night.
He is accused of killing five people in Cleveland, Texas.
Suspected Texas shooter Francisco Oropeza was arrested Tuesday, May 2. Now the first photo of him in jail has been released. Oropeza is accused of the brutal massacre in Cleveland, Texas where five Hondurans were killed, including a nine-year-old boy.
The 38-year-old was detained by authorities in a rural area in the southern part of Texas. He was taken to the Montgomery County Jail, where his identity would be confirmed through fingerprinting.
Francisco Oropeza is arrested
The incident occurred on Friday, April 28, when Francisco Oropeza became upset after neighbors complained about him firing his gun outside. He allegedly took an AR-15 and killed five people.
The victims were identified as Daniel Enrique Laso-Guzmán, 9, Sonia Argentina Guzmán, 25, Julisa Molina Rivera, 31, Diana Velázquez Alvarado, 21, and José Jonathan Cazares, 18.
Nine-year-old boy tried to defend his mother
Wilson García, father of Daniel Enrique Laso-Guzmán and partner of Sonia Argentina Guzmán reported that his little boy tried to protect his mother before he was killed. Sonia was one of the first people to be shot
Daniel, only 9 years old, went to where his mother Sonia lay after being shot. «He died for wanting to defend his mother,» Wilson Garcia said on NBC's Today show.
The first photo of Francisco Oropeza in jail
After the arrest of Francisco Oropeza on Tuesday, May 2, he was transferred to the Montgomery County jail. There he was identified by his fingerprints.
On the middle of Wednesday, May 3, the first photo of Francisco Oropeza was provided by the San Jacinto County Sheriff's Office. You can see the 38-year-old man looking expressionless in his mug shot.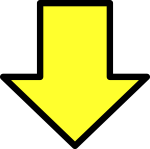 Related post