Peso Pluma's secret: Did he want to play soccer?
He recently took over the MTV VMA's.
His surprising past.
Singer Hassan Emilio Kabande Laija, better known as Peso Pluma, has been on everyone's lips for several weeks now.
First, he received death threats on narcomantas that were hung on different pedestrian bridges in Tijuana.
Then he had an amazing performance at the MTV Video Music Awards, where he was named one of the TIME100 Next 2023.
Now, Peso Pluma's secret dream of playing soccer has been revealed.
«Viva México, old man!»
On Tuesday, September 12th, La Doble P performed at the MTV Video Music Awards, where he wowed viewers.
The young artist got even Taylor Swift and other celebrities in the audience, dancing to his music.
It's worth noting that Peso Pluma is the first regional Mexican musician to perform corridos at this award show.
He was nominated for Song of the Summer for 'La Bebé' as well as Best New Artist. Unfortunately, he didn't win any awards.
He recently canceled a concert in Tijuana
Prajin Music Group recently had a shocking announcement for Peso Pluma's fans.
They released a statement on social media canceling his Tijuana that was scheduled for October 14.
«Our goal is to protect the fans and the team. For the safety of everyone involved, we will cancel our show in Tijuana.»
Since then, it has been announced that more concerts will be canceled in Acapulco, Culiacán, León, Querétaro and Puebla.
What is Peso Pluma's secret?
According to Excelsior, Peso Pluma's secret has to do with his profession.
In an interview with Mexican footballer Jesús 'Canelo' Angulo, La Doble P said that his secret dream had always been to play soccer.
«We ended up here (referring to music) due to fate,» he said in this conversation. Can you imagine him playing football?
He also said that during a season he spent in Sinaloa, he never missed the chance to attend various Dorados matches.
PP could have been a Chivas player!
But that's not all. Peso Pluma told Jesús Angulo that he was in the Chivas Rayadas del Guadalajara's Youth Academy.
Here, he played alongside the young Mexican forward José Juan Macías, who was briefly with Getafe in Spain.
«I played as a right midfielder. I was fast, but I didn't care… I didn't attend training, you know,» Peso Pluma said.
And if anyone doubts Peso Pluma's secret revelation, JJ Macías himself confirmed this story, even acknowledging that the singer was excellent.
Does PP hold a grudge against Chivas?
Peso Pluma said that he is a fan of one of Chivas' biggest rivals — Atlas de Guadalajara.
He even went to support them at the Estadio Jalisco just before they had back-to-back wins under the guidance of Argentine coach Diego Cocca.
Can anyone imagine the singer succeeding in the world of soccer?
Without a doubt, the young artist was born with a star, and it doesn't sound far-fetched to think he could have had a fantastic role at Chivas or another team.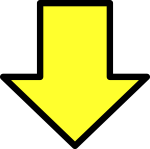 Related post